Ever wondered what it's like inside the beautiful world of couture? MyDaily spent the afternoon with just-back-from-Paris-Couture-Week designer Nicholas Oakwell surrounded by his feather, chiffon and hexagon print creations to find out how these mesmerising designs actually happen.

As well as revealing Numero magazine already requested two of his jumpsuits for a Karl Lagerfeld-directed shoot, Nicholas told us what it's REALLY like to be a couturier, who he'd most like to dress for the Oscars and couple of fashion secrets. Trust us - they're not what you think...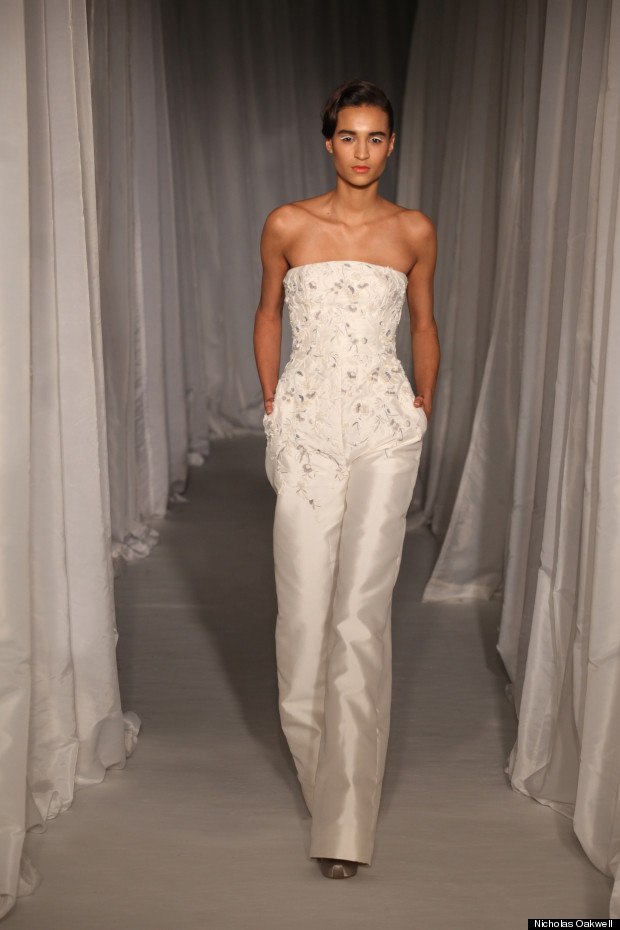 How are you recovering from the madness of the shows?
I'll be whisking off to my country house in Oxfordshire.

Talk us through the collection
It's inspired by the tsunami the blue-tiered and flounce gowns represent being consumed by a series of water waves. It's all about movement. Then the palette of greys, silvers, mauves and nudes emulate the aftermath, the haze. It's the jasmine embroidery, inspired by Japanese gardens, that signifies regrowth and blossom.

What's your couture week survival kit? Are you a tea or champagne man?
There's no alcohol during the shows! It was all about Berocca and Benylin this year.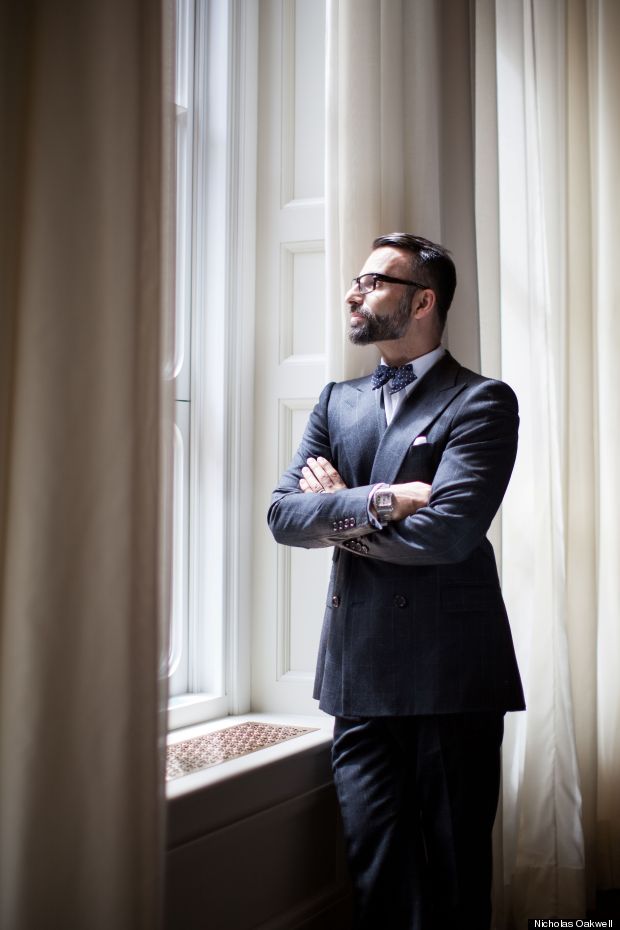 The cut of your gowns can be quite revealing - is that controversial in the world of couture?
It's the lights on the runway - in truth, they're not so sheer.

Why couture instead of Ready-To-Wear?
It's just "that feeling". When you put on couture you know it, even before you look in the mirror. It just fits, it's special.

Tell us a secret
We had to turn away 75 guests who turned up to the Paris show without an invite. Also, there's over 70 people on my team - we're like a huge family and my mother often comes to our London base and cooks homemade lasagne or stuffed vine leaves. It's amazing.

The music was?
Doug Haywood.

The scent was?
Sweet wisteria, there were 10,000 pieces of it hanging from the trees in the show. Oh, and this is a secret - the trees were fibreglass!

If you could dress one Oscar nominee who would be?
I love all the redheads. Think, Julianne Moore. I love Julianne Moore! Jessica Chastain too, and then Tilda Swinton. Cate Blanchette also gets it very right.