 What? You've never seen a grown woman descending from the ceiling wearing a sequinned nude unitard and a white marabou chef's hat?

Well if you hadn't before then you have now. Here's Jennifer Lopez making a characteristically low key entrance as she joined Enrique Iglesias on stage in Toronto, Canada on 17 July.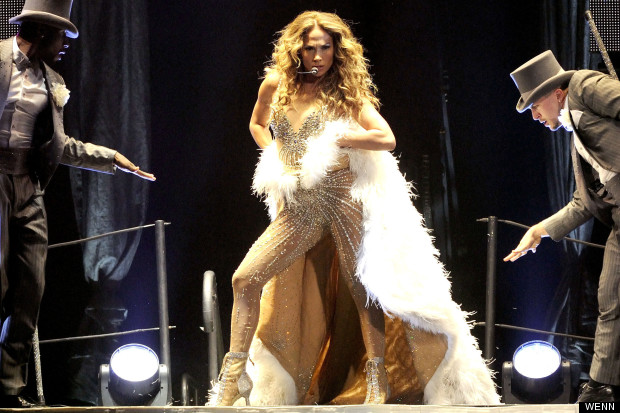 Apparently Enrique was less enthusiastic about stage style.