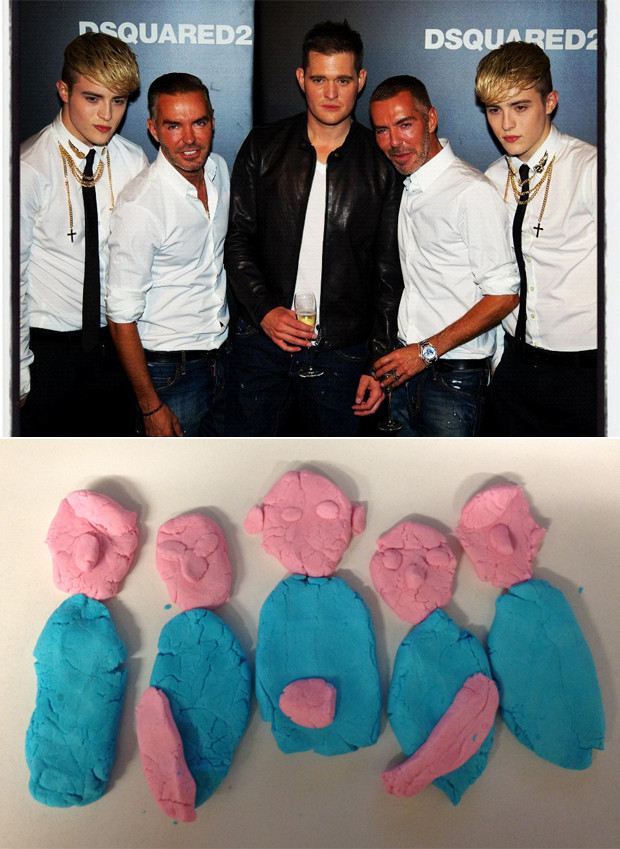 Jedward and Michael BOOBLAY Buble were chillin' with Dsquared at Milan Fashion Week because, why not?

We have also had some incredibly pungent play dough soap squishy stuff sent to the office by the people at Lush.

The only logical thing was to recreate the scene on our desk and then keep it forever as a lavender scented reminder of our favourite picture from Milan this season.

Nothing creepy about that.

Oh, and here's a set of rival fashion week pictures from London.