Jessica Biel is one lucky lady. Not only did she marry Mr. Sexyback himself, Justin Timberlake, in a custom-made Giambattista Valli wedding dress earlier this year, she stars in a stunning photo shoot with some of the biggest names in fashion, for the January issue of US Elle magazine.

Here she is with Azzedine Alaïa: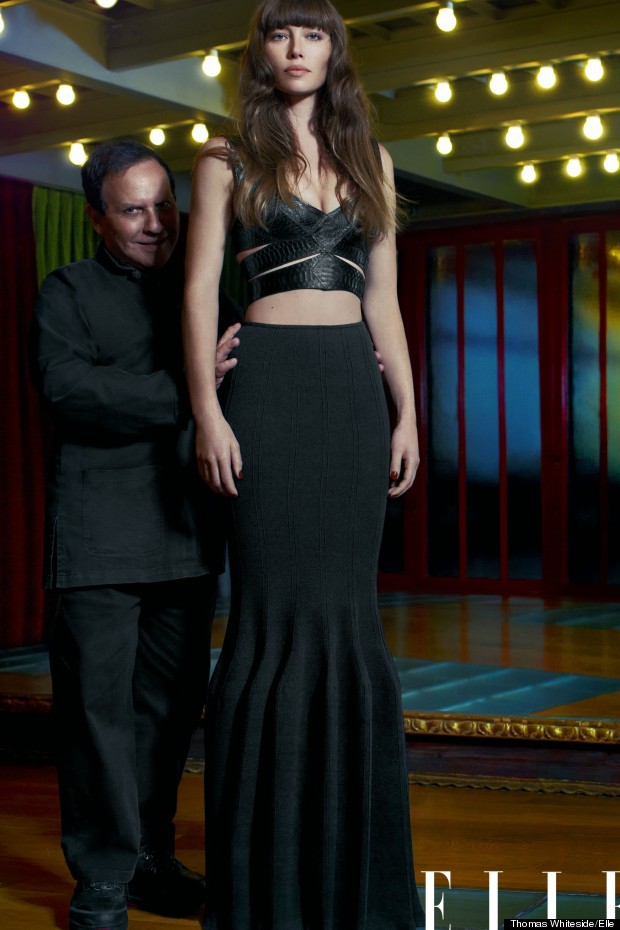 And Jean Paul Gaultier: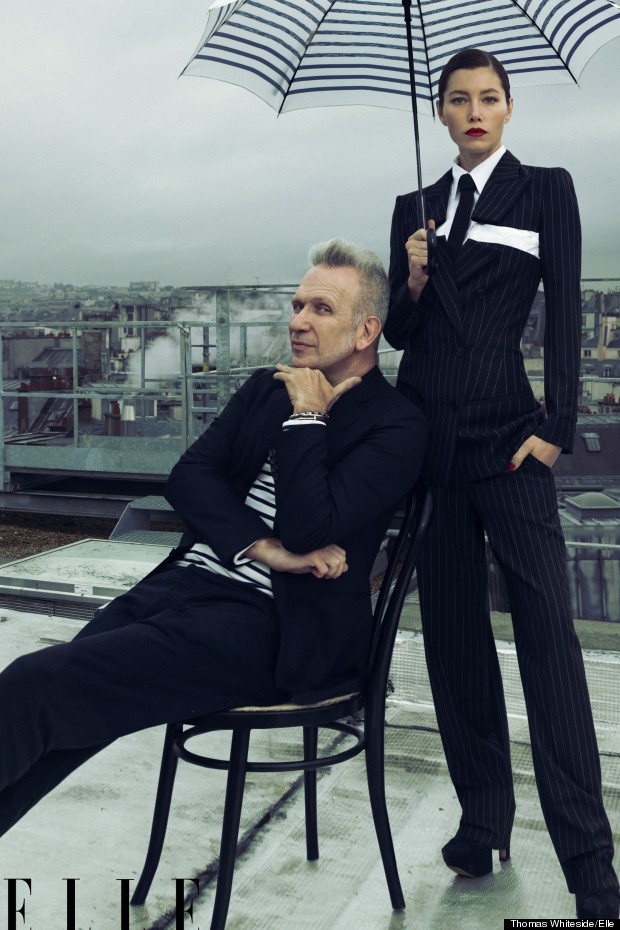 And Christian Louboutin: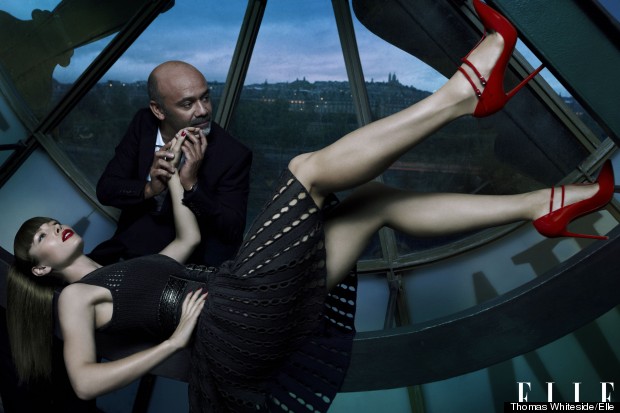 And the wedding dress creator himself, Giambattista Valli.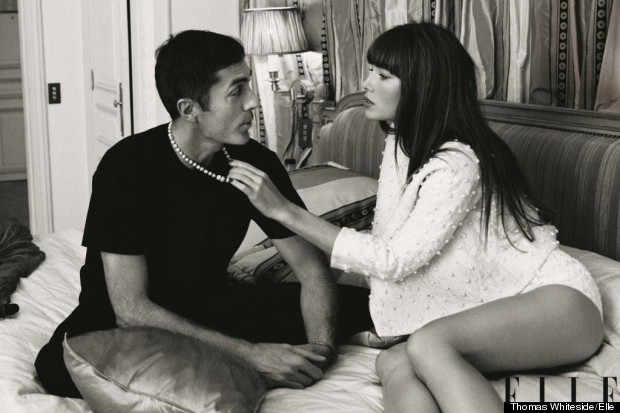 Speaking about that candyfloss-coloured dress choice, Biel says, "I wanted the dress to be very romantic and feminine and a shape that I very rarely wear. I have never been crazy about all-white wedding dresses, for me at least. [Giambattista Valli] had created that same fabric in a fuchsia-and-pink combination for a dress in a previous collection, and I asked him if he could create that same pattern in a white combination, and he suggested pink. It was a bit of a leap of faith at the time, but it turned out better than I could have ever imagined. [Putting it on], I felt like I had made the right choice. I felt elegant. And it moved like a dream".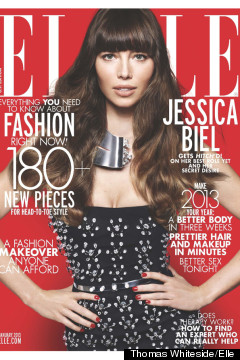 As for JT, these three words are music to our ears: "He bakes pies". Enough said, he's a dream.

To read the full interview with Jessica, visit elle.com and see more fringed ladies below.