As anyone who read last week's post will know, I'm pretty boobed out right now.

It's hampering my ability to get out and about as much as usual so this week I'm writing about a few fab accessories brands I've borrowed pieces from for photoshoots recently (and one piece I bought after it came up on my Facebook feed and it was love at first sight), all of whom I chose to work with because their stuff is AWESOME. Simple as that, really.

Some of it's new, all of it's classic (and one has a 50 off any pair of shoes they order by November 5th. Half price! I'm a sucker for a bargain so don't all rush in before me as it's limited to the first 300 orders placed. Check out www.upperstreet.com for full details.

Galibardy:
Finally, a site with a lot of fairly gothic pieces that I occasionally look at but have never bought from before until I swooped in on an absolute beauty of a cheeky logo chain necklace popped up on my facebook feed... it was LOVE but, as it's gone from their site now, and the logo in question that the piece was based on may or may not have been theirs *ahem*, I don't want to get them in trouble by posting a pic so instead, here are a few of the things you can get from them right now that are absolutely brilliant.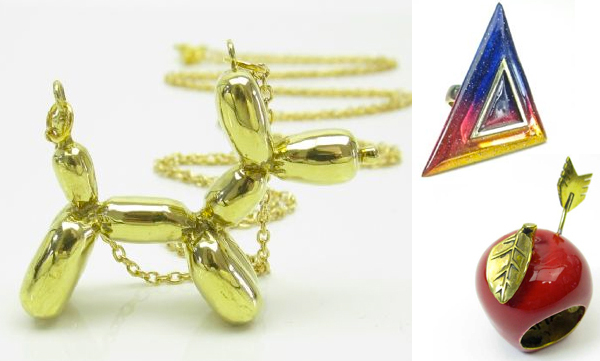 Balloon dog necklace, £16, Pyramid Galactic ring, £16 and William Tell apple ring, £18. All from www.galibardy.com