Fashion titan Karl Lagerfeld meets fashion's model of right now - Queen Delevingne for a seriously sharp shoot with Melissa magazine's in-house title Plastic Dreams. Shot by and starring Lagerfeld, the 16-page feature captures Cara in an array of pieces from Lagerfeld's first capsule collection. Sleek just entered a whole new territory: the slick updo, the patent, the pout. FIERCE.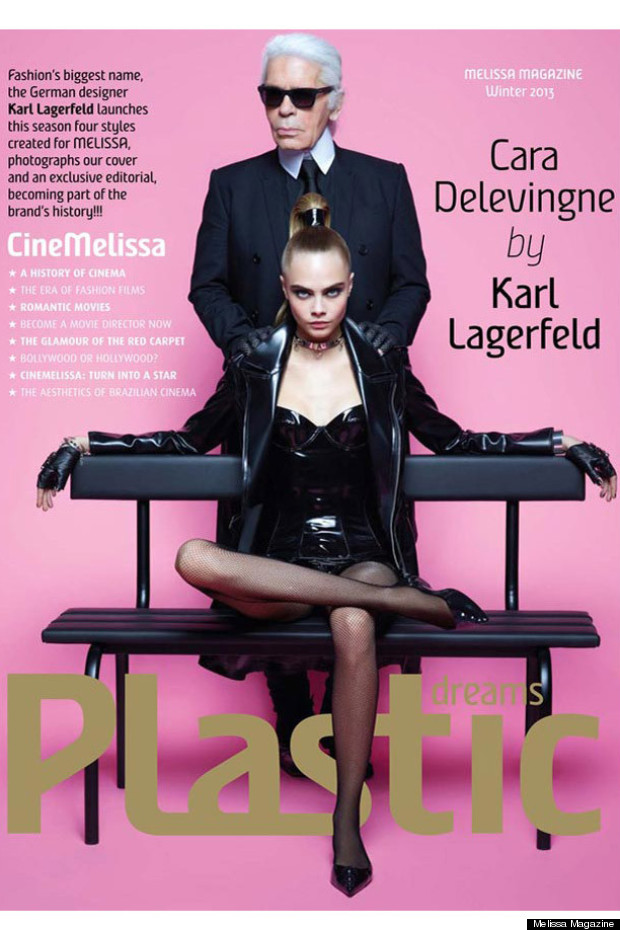 According to WWD the magazine is distributed in Brazil to a whopping 300, 000 - hence the Mary Janes with that hint at the Brazilian flag.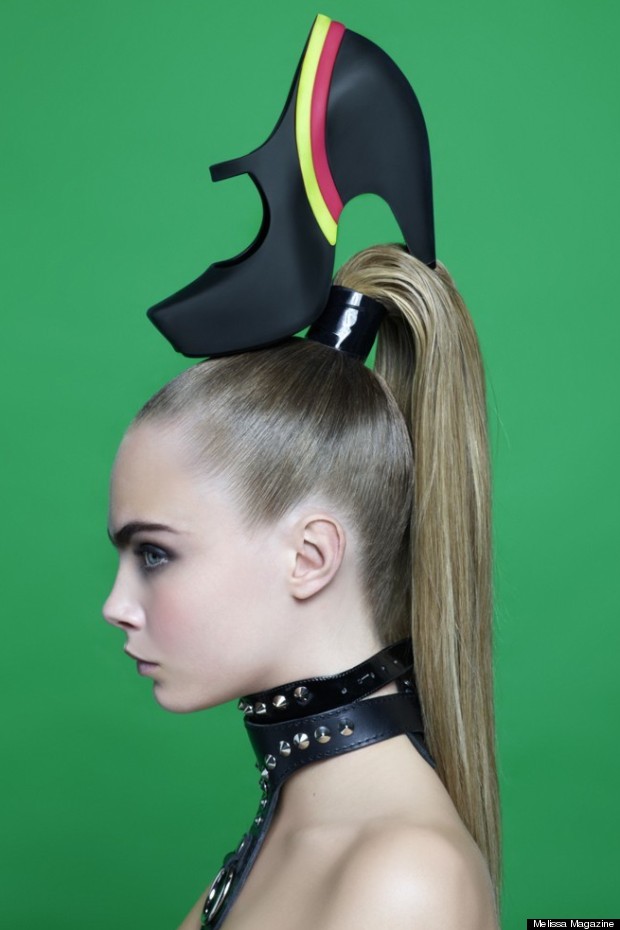 Here's a whole lot more from Cara - and be warned the girl is cray...