Happy birthday, Kate Moss! The supermodel turns 39 today and while the story of the girl from Croydon is well documented (it starts with "she was spotted in JFK airport aged 14..."), here's a few facts to know about fashion's most iconic face, before she turns 40: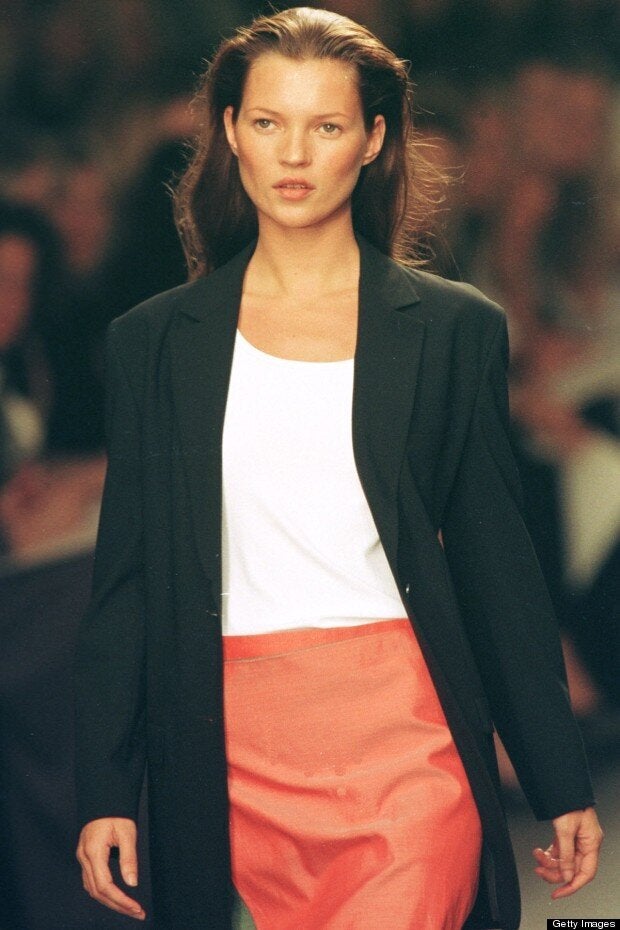 1. She has appeared on over 300 magazine covers since she was spotted in 1988.
2. Moss starred in the video for Elton John's Something About The Way You Look Tonight.
3. She makes jam, one of her favourite things to eat.
4. She's no fashion designer but she can "make a dress out of a scarf". Clever.
5. Interviews make her feel ill. (That explains why we rarely hear from her).
6. She's modest. In her most recent and revealing interview with Vanity Fair last October, Moss admitted "I hated my boobs!...That picture of me running down the beach - I'll never forget doing that, because I made the hairdresser, who was the only man on the shoot, turn his back".
7. Carla Bruni once took her out for lunch, to ensure she got fed during Milan Fashion Week. It's nice to know the supers were looking out for each other.
8. She had the "let's get married" realisation whilst watching an episode of My Big Fat Gypsy Wedding with Jamie Hince.
9. Manolo Blahnik made her blue-soled wedding shoes five times, just to make sure they were perfect.
10. She was followed down the aisle by 16 bridesmaids.