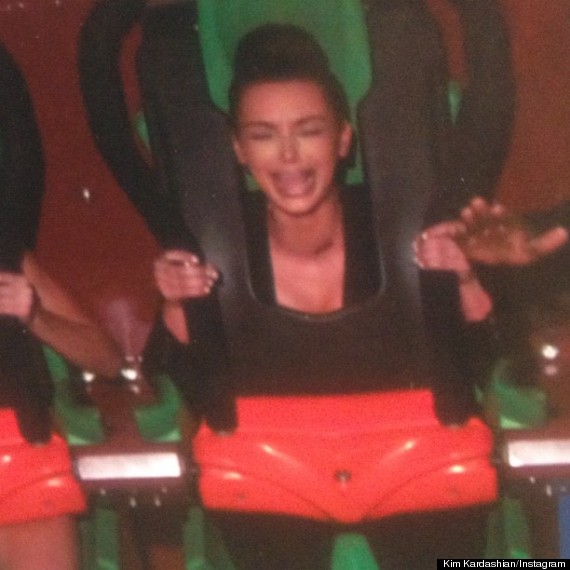 Ah, Kimye. Another day another photo opportunity.
This time Kim has posted a picture of herself, her beloved (Kanye West) and her half-sister Kendall Jenner "enjoying" a ride at Magic Mountain theme park in Los Angeles on 17 July.
Another ugly infamous cry face for the records 😂 instagr.am/p/NNKHpwuS4L/

-- Kim Kardashian (@KimKardashian) July 18, 2012
We say "enjoying" but only Kanye looks like he's having an actively good time. Kendall is screaming (no idea if it's in a good way or not) and Kim is crying hysterically.
Oh, and if you're looking for a fashion angle, all three of them look like they're wearing red plastic superhero knickers.