In celeb-land, it seems not a day can go by without another star getting inked.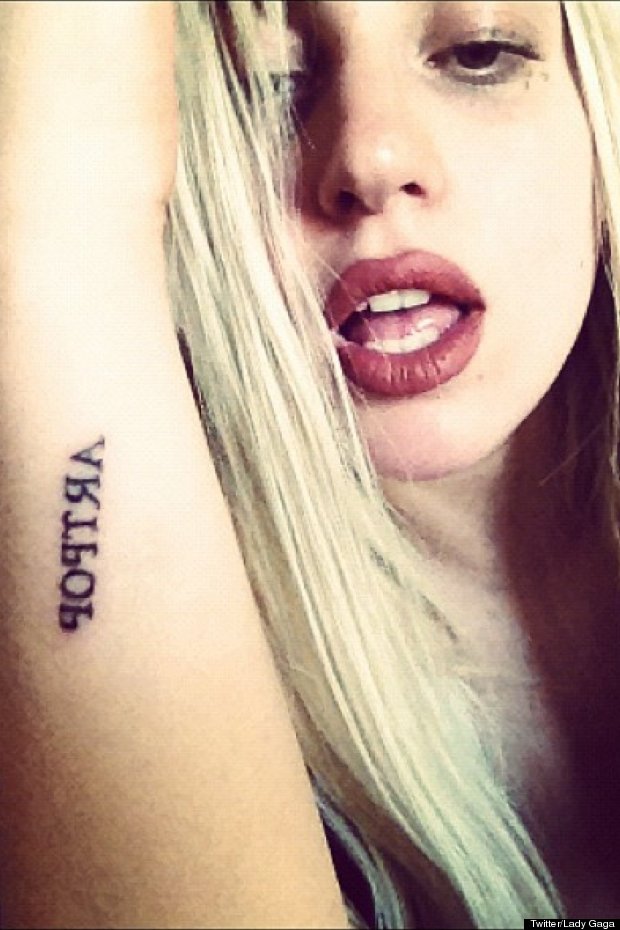 Lady Gaga is the latest star to show off a new tattoo, tweeting a pic of her new body art to her almost-28 million followers with the caption: "new ink new album."

The new tattoo is on Mother Monster's forearm and spells the word "Artpop," which many believe is a teaser hinting at the name of the singer's latest album. Knowing how to keep her followers hooked, Gaga followed up with another tweet reading: "We could/we could/belong together/Artpop," which has fans speculating that those may be lyrics to what is bound to be Gaga's next hit.

Let us know what you think of the singer's new inking and don't miss our gallery of celeb tattoos below.