Nokia has announced the Lumia 1020 - a Windows Phone 8 smartphone with a 41-megapixel camera.
The massive 'PureView' sensor includes optical image stabilization, 6-lens Zeiss optics, a xenon flash and can shoot 1080p video, with a 4x zoom.
The camera is capable of taking both a 5MP image for easy sharing and a massive 7712 x 5360 image for later editing, at the same time.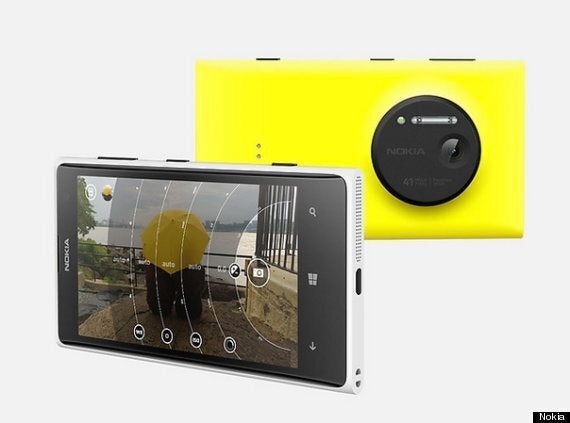 The Lumia 1020 promises amazing image quality combined with a "Pro Camera" app which allows uses to adjust settings including white balance, shutter speed, exposure, focus and ISO.
An optional 'camera grip' accessory (below) can also be fitted which turns the device into a more traditional 'camera' form, adding an extra battery, a shutter button and a tripod mount.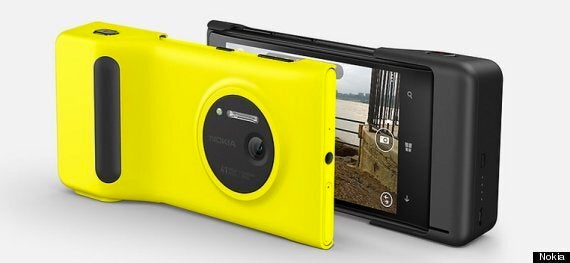 The device follows Nokia's own PureView 808, released last year to wide technical acclaim but disappointment that the device ran Symbian OS and not Windows Phone.
The Lumia 1020 has 2GB of RAM, more than the previous generation Lumia 920, a 4.5-inch 1,280 x 768 pixels display, a 1.5Ghz dual-core processor while being both thinner and lighter than the 920 - despite a visible bump where the camera sensor and lens are located.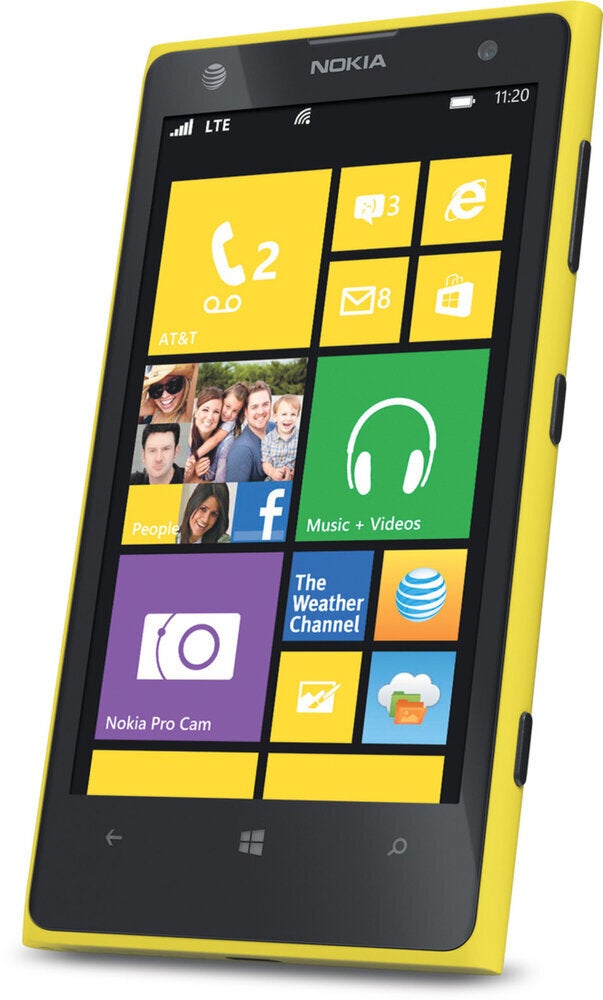 Nokia Lumia 1020
"We want to take people on a journey from capturing pictures to recording and sharing their lives,"said Stephen Elop, President and CEO, Nokia.
"The Nokia Lumia 1020 will bring new meaning to pictures and continues to strengthen Nokia's leadership in imaging."
Nokia boasted in a press release:
"The Nokia Lumia 1020 sets a new benchmark in imaging, combining easy access to the advanced features and controls usually reserved for professional cameras with the simplicity and convenience of a smartphone.

This Windows Phone 8 device comes packed with an impressive second generation 41 megapixel sensor - the largest back side illuminated (BSI) sensor available on a smartphone - which lets you capture high-resolution photos and video and uniquely zoom-in or out and reframe the smaller details within your pictures."
UK release, price and release date are still to be determined. An "exclusive variant" is said to be on the way to O2 later this year.