Miley Cyrus has gone pretty and punk for a shoot with Elle magazine. The former Disney poster girl posed in a series of tummy-baring ensembles as she chatted Hannah Montana, her tempestuous relationship with Liam Hemsworth (are they engaged? Aren't they?) and the Twitterati with the glossy mag.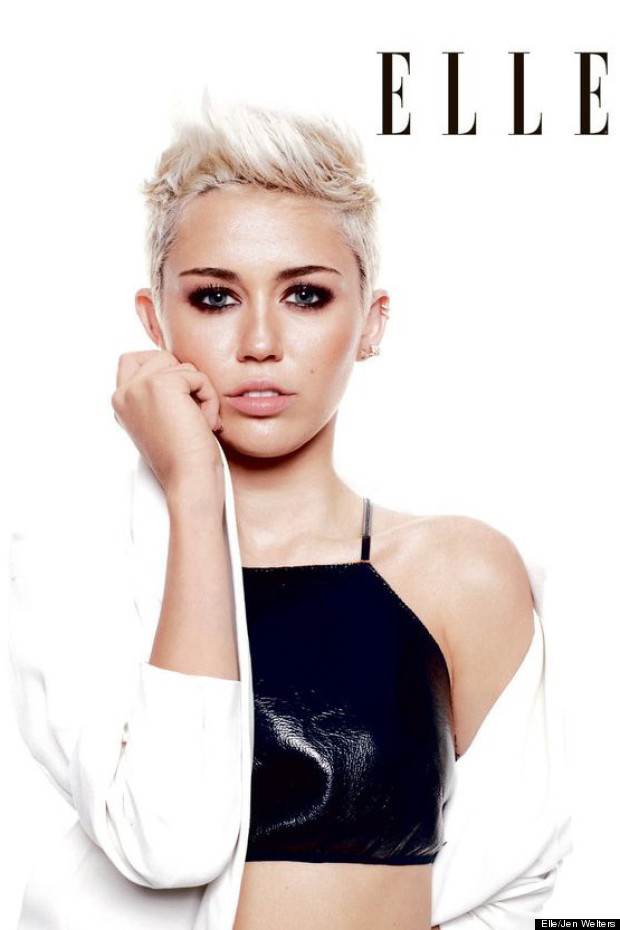 Fessing up about her time as a child star the 20-year-old said, "I was just a baby! I had no teeth, no boobs. I was a little girl. It's crazy that a decision you make when you're a kid can affect your whole life - that someone would trust a child with her own future. It was just lucky that I was able to love it and turn it around."

Miley also attempted to settle those "have they called off their engagement" rumours and talked her showmance with Liam. "We have a house together and dogs. It just seems right to be wearing this ring and to be committed. But we keep our relationship low-key and don't talk about it anymore."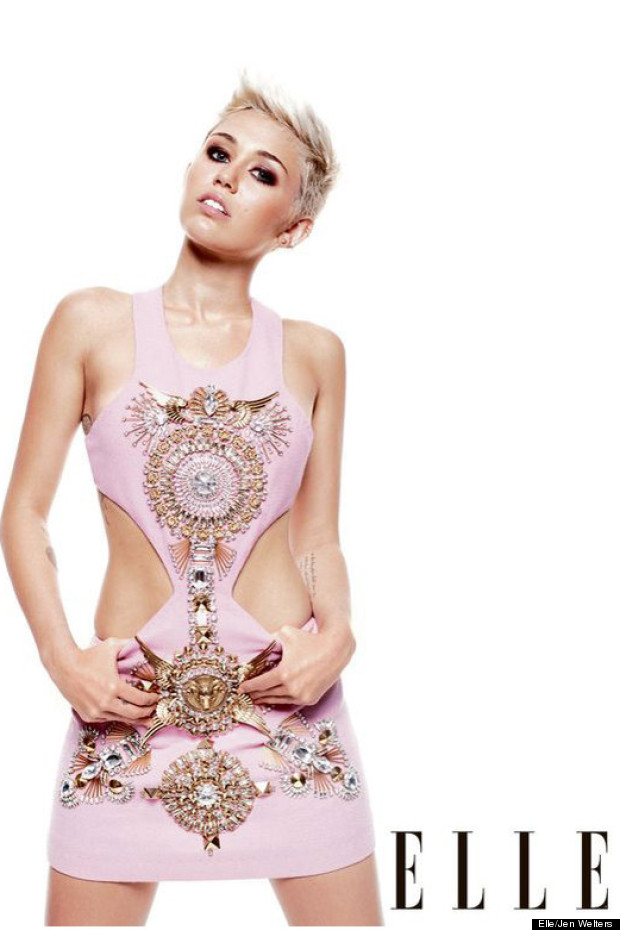 As well as relationship talk Miley explained why she's stopped oversharing on social media. "We were too nice to the world and gave them too much insight - into my life and my puppies and my house - and I just don't feel they get that privilege anymore. Like on my Twitter, I'm much more... not conservative, but you don't see a picture of my dogs. You don't get that personal stuff anymore."

Hmmm. It's no surprise Miles has come over all defensive, in a recent interview rap star Snoop Dog Lion - who's just recorded a song with Miley called Heartbreaks and Ashtrays - said, "I can't speak for her [Miley], ya know what I'm saying? But I know that she has a relationship that no longer exists.

"I know she's probably in a transformation change with her life, her music [and] her career," he added. "She's 20 years old, and she's an awesome artist to work with. She knows what she wants in life."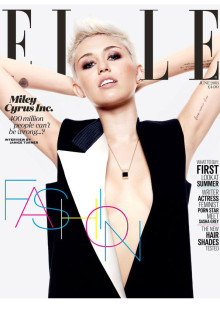 Read Miley's interview in the June issue of Elle magazine on newsstands May 1