Blogger Olivia Purvis is a big deal. Her site What Olivia Did is brimming with fabulous fashion, oh-so-awesome beauty trends and stacks of cool cooking ideas. We caught up with the budding writer and stylist to chat Kate Bush, Tammy Girl and ice skating...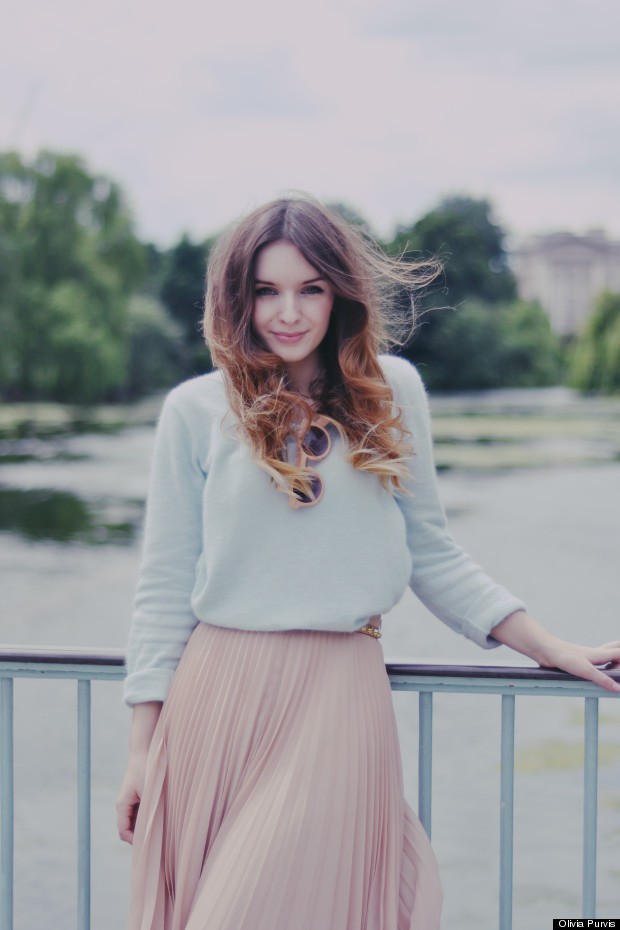 When I look in the mirror I see... a smiley, want-to-be-witty, ambitious nineteen year old.

If I was stranded on a desert island with one dress it would be... oh goodness, one dress?! I have a slightly unhealthy collection so this would be quite tough. I recently bought a lace dress from Zara which makes me feel like a combination of bride-to-be, Kate Bush and a princess. AND if I were stranded, I suppose feeling like any of those could only be a good thing - plus some Bush-style dancing would probably pass the time well.

When I was at school I wanted to be... it changed yearly, but it went from an ice skater, vet, teacher - I even went to the extent of buying my own white board and giant reading books at home - and a fashion designer. My first designer love was Matthew Williamson, but I'm still trying to work that one out...

My biggest style triumph was... either persuading my mum into buying me white parachute trousers from Tammy Girl when I was about 12 - I got them, they were never worn - or picking out a prom dress I still adore for my Year 13 prom. Also, realising that for me, less is certainly more - cue an unrivalled striped t-shirt collection and lots of jeans.

If I could be any character from film or literature I would be... being the hugely indecisive person that I am, this is so tough! It's painfully unintelligent, but for films Jennifer Anniston's characters always seem to have a pretty good time, right? Plus, I'm a little bit obsessed with chic lit, so love Angela Clark in all of Lindsey Kelks books. She's really relatable, funny and has the writing job of my dreams. I also love Holly Golightly in Breakfast at Tiffany's - or any Audrey Hepburn character. Or actually just Audrey! And the attitude of Suzi Bishop in Moonrise Kingdom (plus, who can resist her collared dress collection?)

Olivia is a brand ambassador for Anna Lou. Follow her on Twitter at @livpurvis.

Got a penchant for t-shirts like Olivia? Look no further...