So far this morning, team MyDaily has been admiring the candy coloured style on show at last night's Teen Choice Awards. So we were slightly surprised to see one young star go all Lady Gaga on us at another teen event in LA yesterday, the Staples Do Something party.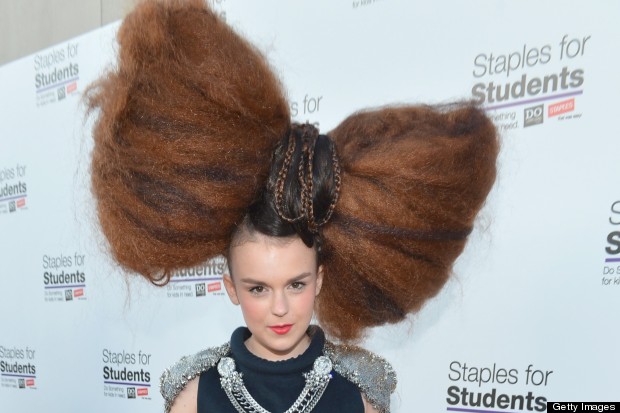 Introducing Tallia Storm, the 13-year-old rising star from Scotland. When Storm arrived at the Staples for Students event, she obviously wanted to make an entrance. While there were touches of Gaga about her red carpet ensemble (studded platforms, leather gloves...), the giant bow on top of her head is the most bizarre hairstyle we've seen in a very long time.

However, our main concern about this look is how on earth did she manage to a) hold her head up and b) stay upright? Either way, Tallia's a name we're not going to be forgetting any time soon...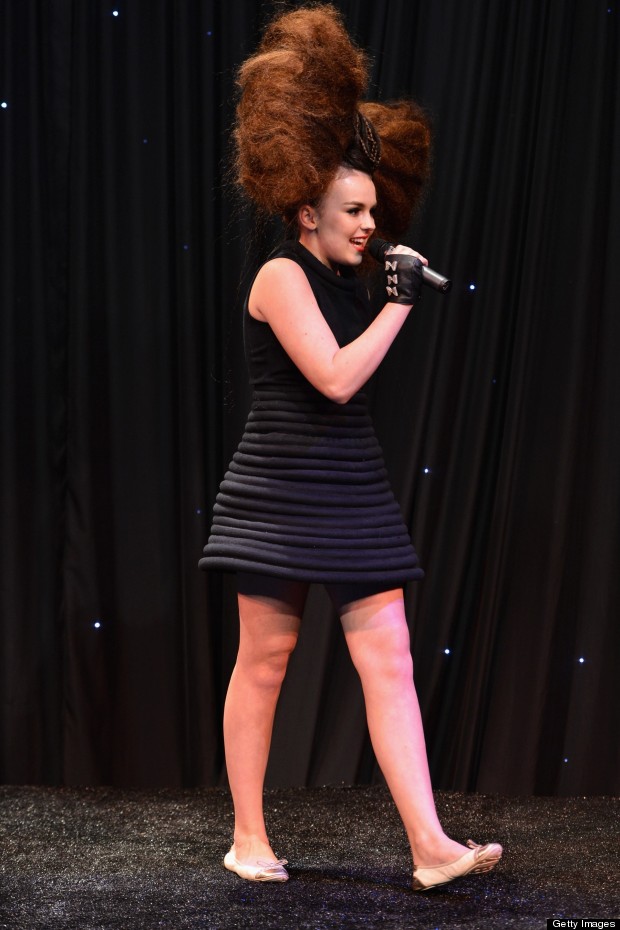 Let us know how you rate Tallia's unique look by voting in the poll below and see more conventional updos in our celebrity look book below: