It's fair to say that Nicole Kidman's cover shot on V Magazine's Travel issue made us choke on our organic museli this morning.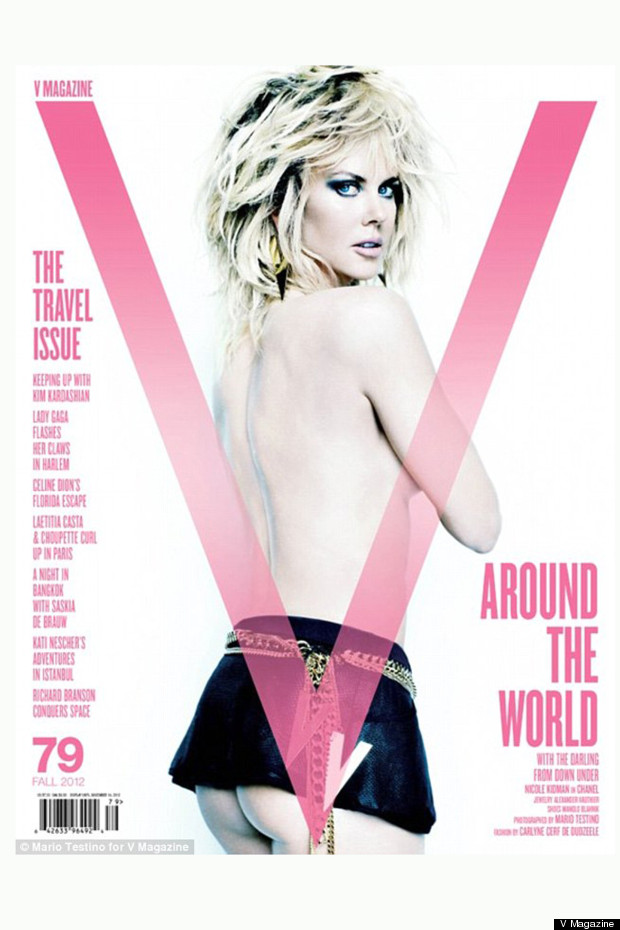 Kicking things off from the top, we have a bleached-tipped mullet that MUST be a tribute to either Barry Manilow or Rod Stewart, or possible both simultaneously.

Then we come to a sweeping plane of nudie flesh, which as people of fashion holds little interest to us (soz Nicole). And then, behold The Skirt. The usually-demure 45-year-old teamed her topless top with a derriere-baring skirt.

We're using the word "skirt" loosely here, obvs.

What do you think about the actress' Mario Testino shoot? We think it's pretty awesome that she's not afraid to have a bit of fun.


Want to see a gratuitous photo of Rod Stewart in full mullet mode? Of course you bloody do...