Royal Ascot: five days of gambling, Pimm's and the most competitive hat competition of the year. What could go wrong? As one of the biggest event in horse racing begins on Tuesday, MyDaily has put together a short guide on how to enjoy a day at the races, in a ladylike, refined manner, of course. From what to wear (there are actual rules) to how not to behave, here's our top five etiquette tips for Ascot 2013. After all, you never know what the Queen might spot through her binoculars...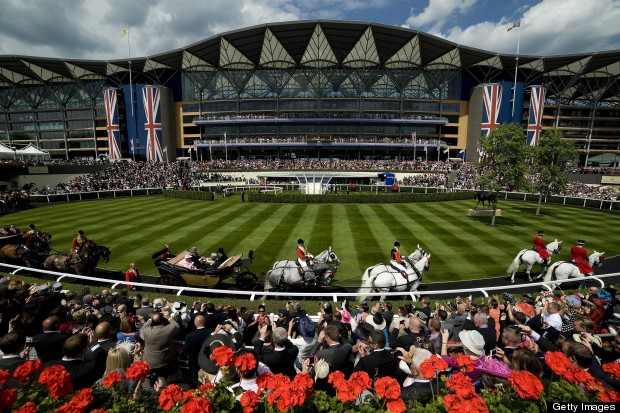 1. Pace yourself. The gates open at 10:30. If you're in it for the long haul, this doesn't mean start drinking at 10:30 (am). Yes, the bars will be open and yep, if you're being entertained, chances are the champagne will already be flowing. Just remember that the last race isn't until 5:35pm. That's a long time to suffer an afternoon hangover if you've peaked too soon.

2. Check the dress code. There are rules for different ticket types so if you've bagged yourself a place in the royal enclosure or the grandstand - bare shoulders are a no go but hats are a must. These guidelines don't apply for elsewhere on the racecourse but basically, the smarter your style, the better.

3. Headgear. Choosing the right hat is a tricky business. Too big, and you'll look like you're trying too hard but if it's too small, you'll end up feeling inadequate and that's not what Ladies' Day is about. Stay clear of fascinators - so 2010. They've recently been banned from the royal enclosure and even Duchess Kate has given up on her go-to style.

4. Shoes. Keep them comfy and avoid hobbling out of the racecourse with your handbag in one hand and your heels in another. Never a good look.

5. Betting/racing general knowledge. If you've never been the races before, it's good to have have a few pieces of trivia up your sleeve, just in case someone very handsome and important starts quizzing you. Got a few tips to share for the big race? Suddenly, you're a racing pro.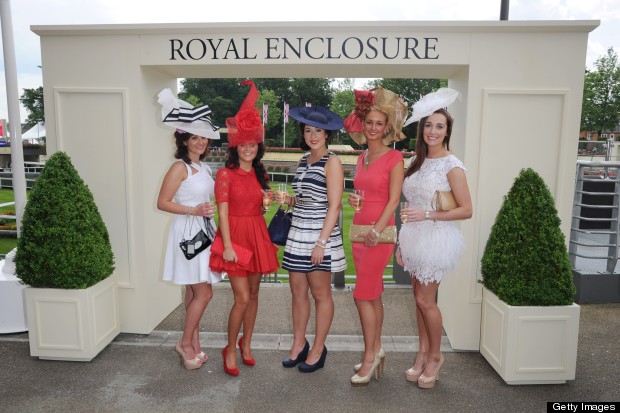 For last-minute Ascot outfit inspiration, here's how to dress like a lady: