She's best known for her presence on the catwalk as a Victoria's Secret angel, being the face of Burberry and starring in the Transformers series. (Just a few accolades under her belt, then). So it's no surprise that Rosie Huntington-Whiteley has been chosen to cover the September issue of Elle UK.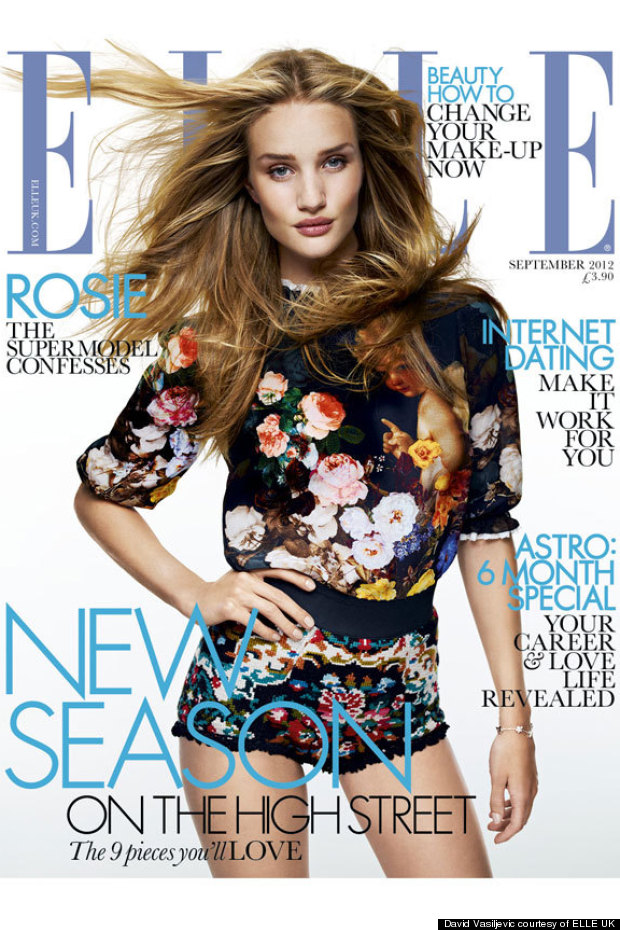 It's also not surprising that Rosie looked amazing as ever in a floral print onesie from Dolce & Gabbana. In her interview with the magazine, she opens up about her biggest fears, her thoughts on motherhood and on why she will never give up on her destiny.

Speaking about her struggle to making it in the fashion world, Rosie says, "I wasn't quite tall enough either and I hated it to be honest. There was no individuality, no opportunity to be individuals. I think that people forget you're human and you just become an object. In New York I was constantly reminded that I I wasn't right wherever I went and that was difficult because I'd come from a place where it didn't matter. For any young girl to be told they're not good enough, every day, wherever they go...".

So how do you rate Rosie's covergirl look? Let us know in a comment and watch footage of the shoot from behind the scenes on ELLE UK.

The full interview will appear in the September issue of Elle. On sale Wednesday 1st August. Also available as digital edition.