Six female Greenpeace protesters are scaling The Shard in a bid to highlight oil drilling in the Arctic.
The experienced climbers set out to ascend the 310m London landmark near London Bridge station, and as soon as it hit rush hour, the crowds started to gather.
Commuters stood and gawped at the bottom of Europe's tallest building, painfully arching their necks - making them look like extras from a zombie movie.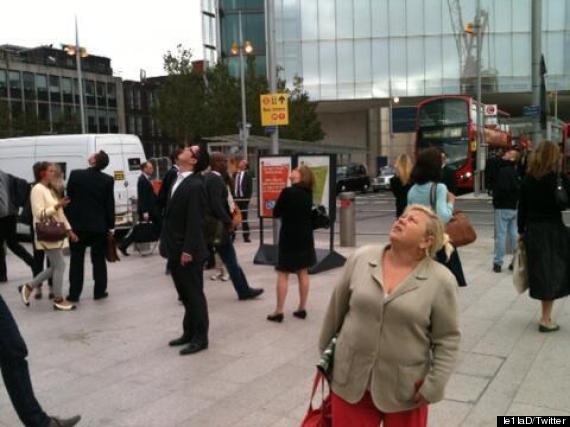 Earlier, a spokesman from the Metropolitan police told The Huffington Post UK officers had been called to the scene at 4.20am, when the climbers are believed to have started their ascent.
Officers were joined by those from the British Transport Police, but so far there have been no arrests.
The environmental protesters, who are described as activists and artists, are thought to have climbed to the top of London Bridge station to access the 72-storey skyscraper.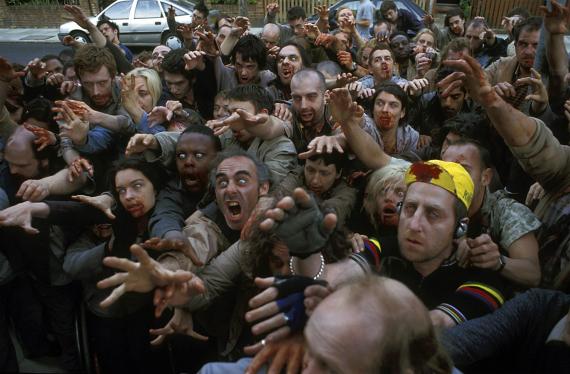 Zombies gather in a scene from 'Shaun of the Dead'
Greenpeace said it had chosen The Shard because it towered over the London offices of Shell, which it said was leading controversial drilling in the Arctic.
Once they reach the top of The Shard the group plan to unveil a large piece of artwork.
SEE ALSO:

Meet the women climbing to the top of Europe's tallest building