The six women who have scaled The Shard are, kind of, following in the footsteps of royalty.
Prince Andrew abseiled down Europe's tallest building last September, to raise money for educational charity the Outward Bound Trust and the Royal Marines Charitable Trust Fund. The Duke on his way down the London landmark
One person who definitely did not have permission was Bradley Garrett, who dodged security and sprinted up the stairs with a group of urban explorers in April 2012, crawling up a crane and posting dramatic photos as they perched over London's skyline.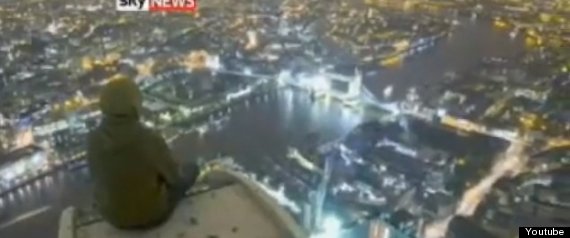 The group posed for pictures at the top
Among the first to make it to the top was the BBC's Andrew Marr, who made the vertigo-inducing trip to the top of one of the cranes while it was still being built.