Fashion has no boundaries, that's what makes it ALL performance. The catwalk is about eclectic, farfetched, over-the-top trends that promise to transport us to a whole new destination and all-new levels of cool.

After seeing sparks fly during the graduate fashion shows this year - emerging talent is at it's very best - this week was that of London Collections: Men sponsored by Vodafone. Think huge breadth of British fashion, design and heritage. And lots of guys...with crimped fringes.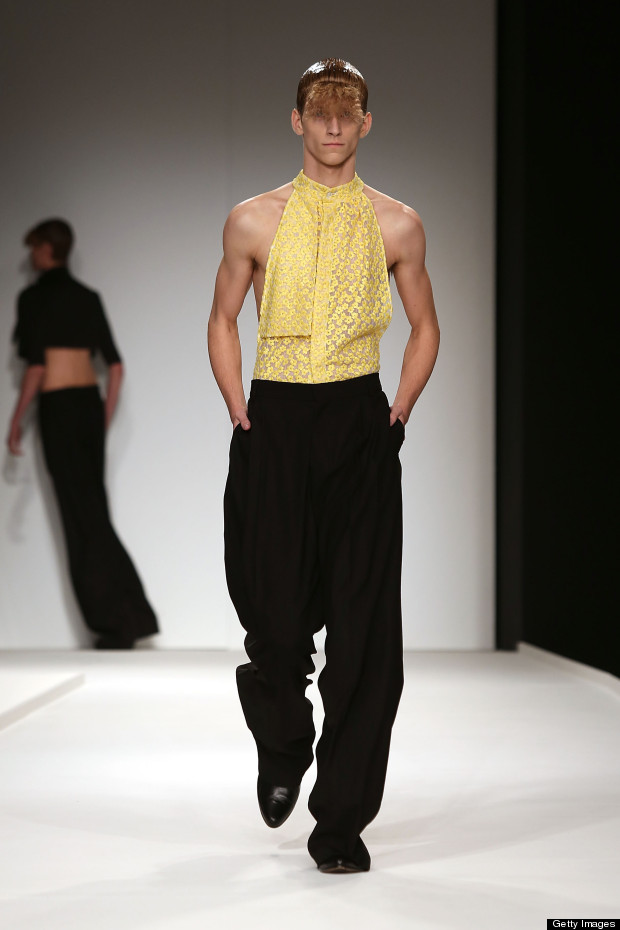 Ok so it was all about the fellas (Christopher Kane, Tom Ford, Sibling, James Long, Christopher Raeburn) and their S/S 2014 collections but, and here's the but: what's clear is that the markers on mens/womenswear are becoming more and more blurred. Most of what we're seeing showcase is all unisex and that means a whole lot more sharing in the wardrobe department.

Designers - led by J.W Anderson - are showing lines that deny gender boundary. Anderson's men will wear sheer, shift and halter-necks next season and this time they'll be armed with clutch bags. No more his and hers - it's about theirs. We're all already working crowns, culottes and cut-outs.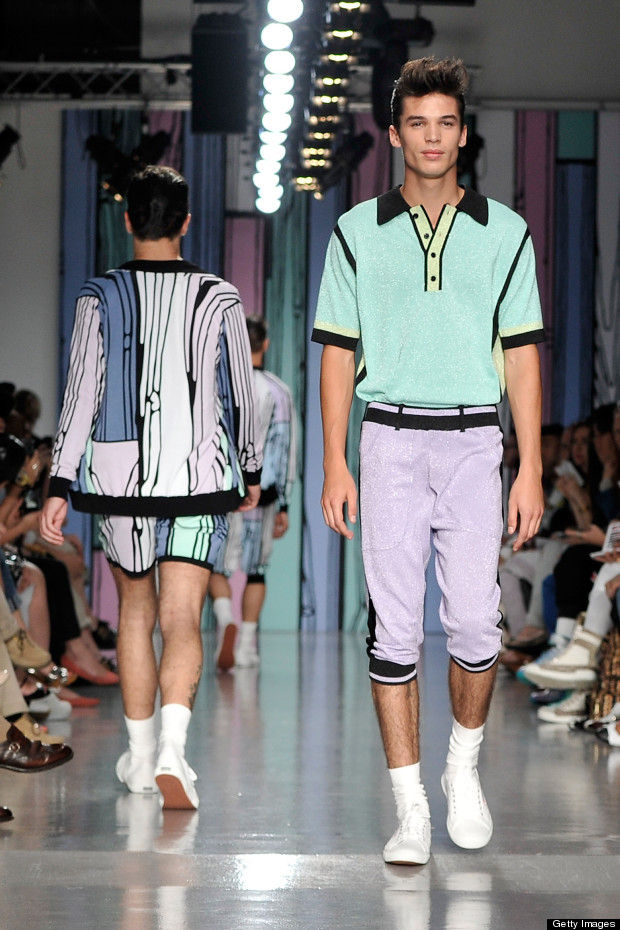 So to share the sartorial love, here are the LCM-inspired pieces that we'll be styling along with the gents....

1. Animal print. Oh yes - Katie Eary's show was full of garish tiger print in bright reds and oranges. Super-cool.

2. The bomber is big this S/S but it's set to scorch on a whole new level - Astrid Andersen knows how.

3. Chunky summer knits-come-sweatshirts a la Sibling will take sports luxe to new heights.

4. The floral print two-piece suit is staying put and we like the look of Alexander McQueen's. Plus his trews are three-quarter-length.

5. Christopher Shannon's pleather and plastic wears in the boldest brightest colours you've ever seen will also be on our kit list. As will the sandals and socks combo.

Take a look at all the pics from all the shows. Bravo London Collections: Men, we ladies LOVE these wears: