When Miranda Kerr's not busy making us green with envy because of her ridiculously amazing street style, she's doing her day job: looking perfect in front of the camera (actually, we feel pretty envious when we see her doing that, too).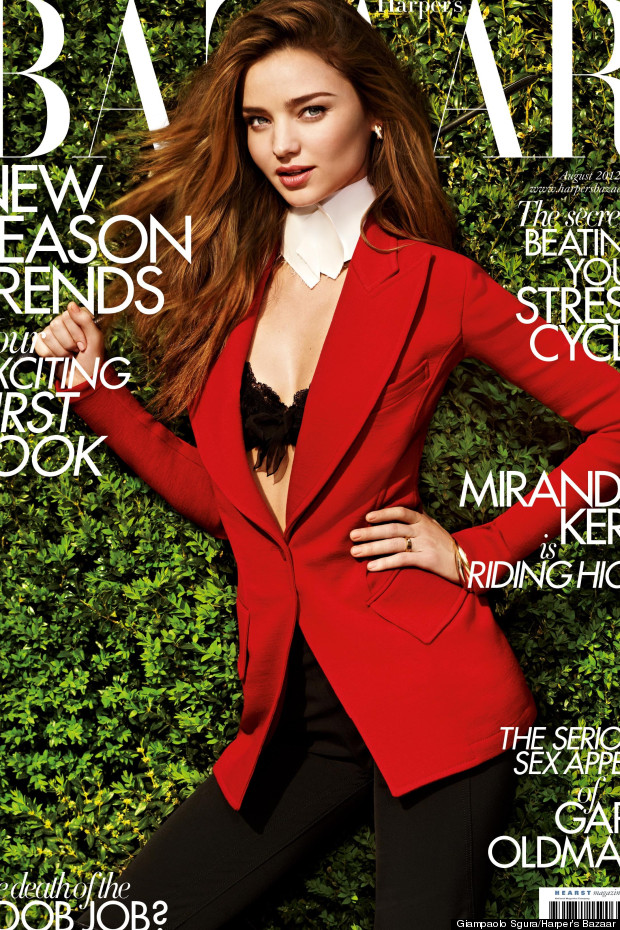 Kerr is Harper's Bazaar UK's August 2012 cover girl (the issue goes on sale Monday, 2nd July) and the Victoria's Secret model proves she's riding high as she works the equestrian look in a selection of corseted creations from Hermès, Azzedine Alaïa and Victoria's Secret. In the eight-page spread and accompanying interview, shot by Giampaolo Sgura at Mike Tyson's former estate in New Jersey, Kerr also opens up about her post-baby body and more babies with hubby Orlando Bloom.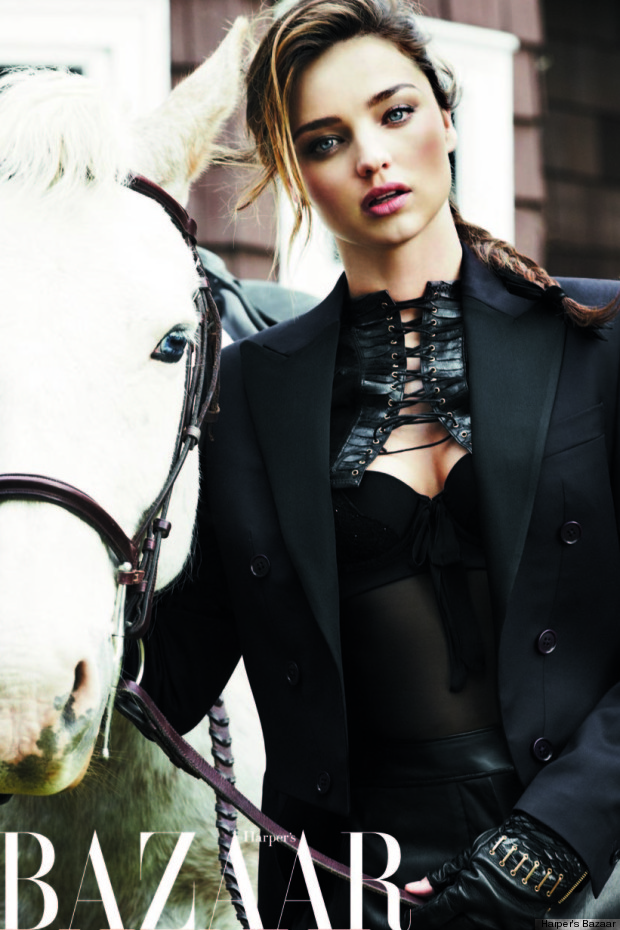 "I didn't feel pressure to snap back into shape. My priority was just having my son and breastfeeding, which was something I really wanted to do, and it came easily," Kerr explained when asked if she felt pressurised to lose the baby weight fast. "I'm actually still making milk now but, you know, he's got teeth..."

As for more kids? "I think probably, yes. Having a child is the most incredible experience. What's surprised me most is just how incredible the bond is between you and your child. To watch him grow and evolve every day is really inspiring. [ My perfect day is] to wake up to the sound of my son saying 'Mama, mama!' It's the best sound ever. Then I just love to get him out of bed and he can jump into bed with us, and we have cuddle time."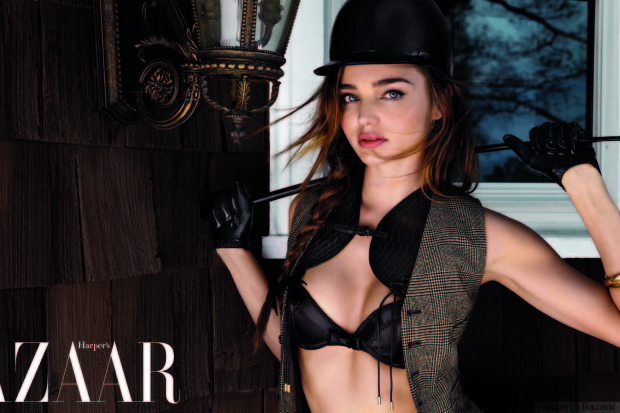 And modelling isn't the only thing Kerr's up to these days. Next up: a singing career? "I love to sing, and I've recorded a few covers and originals with friends, but I haven't written any songs," she told the mag.

For more Miranda, check out behind-the-scenes footage at Harpersbazaar.co.uk. Full interview in the August issue of Harper's Bazaar on sale Monday 2nd July. Also available as digital edition.

How do you rate Miranda's Harper's Bazaar shoot? Leave a comment and let us know and check out Kerr's style evolution below.


By Jennifer Barton