Illusion clothing aims to give the wearer something they covet via the power of visual trickery - a slimmer waist, a more pronounced bust, even a perter bottom. Roberto Cavalli is clearly bored with this traditional physical wishlist and has decided that his woman would prefer a Burt Reynolds-adjacent hairy chest instead.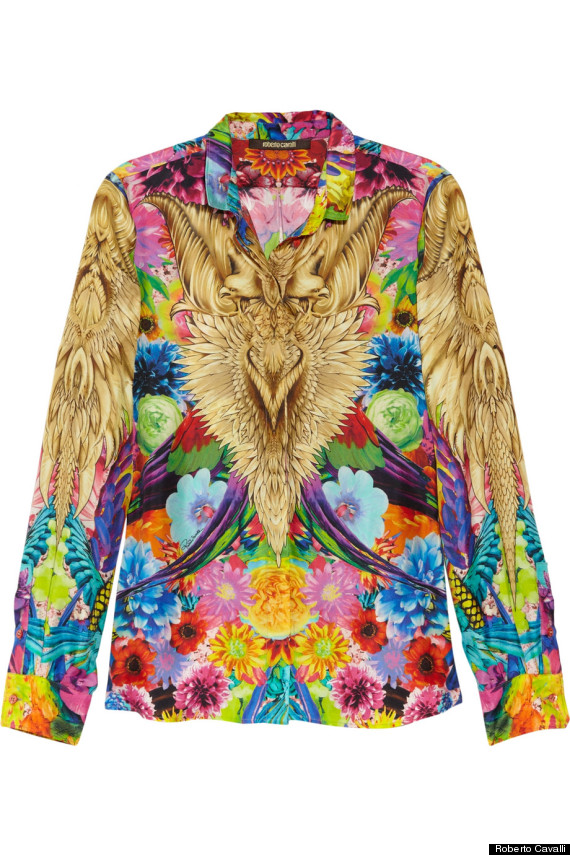 As such we have this raucous silk shirt featuring an on-trend floral print with a rather baffling golden section reminiscent of a blonde chest wig. And the good news (for the hirsute-hankering readers) is that the
shirt has been reduced from £745 to £521.50
. Bargain!
What do you think? Are we seeing things that aren't there? After all, we have this inspirational cardboard cutout on our desk...