Shaving your legs is a mega faff, right? When it comes to keeping the pins silky smooth and stubble free - I fail on several counts. Especially when it's STILL freezing outside and there's no chance of me donning my denim shorts. Plus the ankle area is a total danger zone. That's why every girl must indulge in a full leg wax treatment at Cowshed.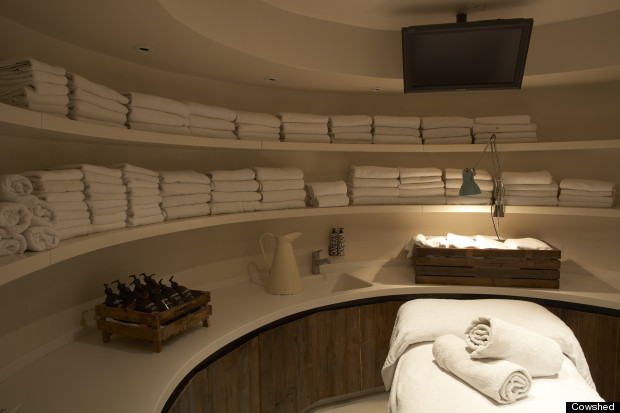 When I say indulge - it's waxing so obviously there's a hint of oh-my-god-the-pain, but after a crisp glass of prosecco you really are good to go. And whilst you're there have the high bikini wax too. And a mani-pedi.

Cowshed spas have that whole English country garden set up, and as I breezed into the Clarendon Cross branch, the fruity, floral infusions had me feeling all serene post the tube trauma of getting there.

The place was full of yummy mummies and grown up women kicking back in luxurious recliners, chatting in the farmhouse style kitchen cafe and swooning over the shelves stacked with products "fresh from the shed". Think herbal, botanical and organic but in a hearty British heritage way.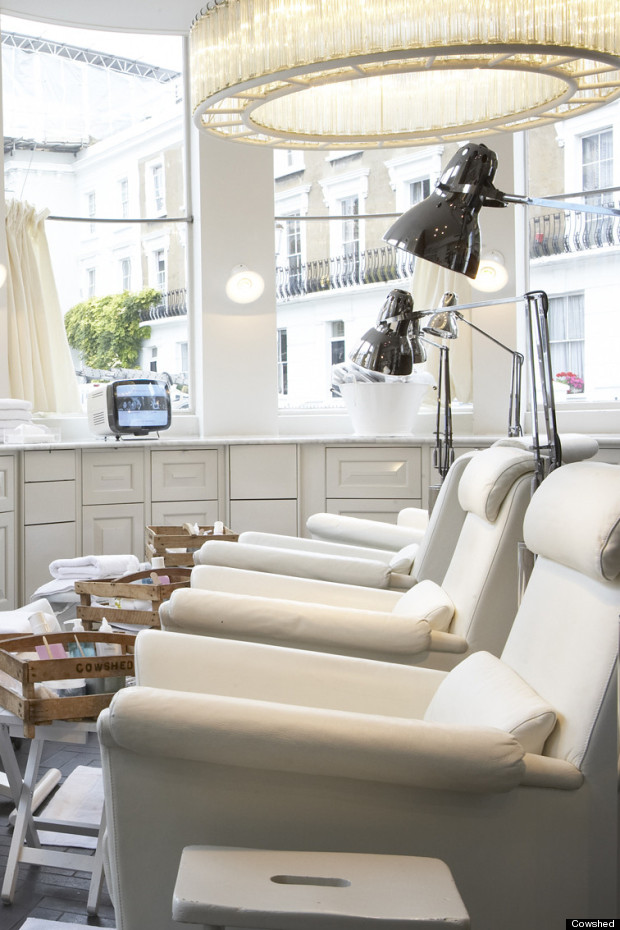 My therapist, Amy, talked me through the treatment process - a gentle reminder that leg, let alone bikini, de-fuzzing is no mean feat. Thankfully, this was not my first strip wax - but it was my first time being doused in Cowshed's chamomile and rose hot wax. Ladies this will change your monthly/ pre-holiday beauty regime, because the (pink!) wax is applied, left for a few seconds and then peeled from the area. Even for those with a low pain threshold - this is totally bearable. Promise.

I'm told that my pins are pretty dry and could do with a slathering of Cowshed's raspberry seed WONDER oil - full of those good ol' anti-oxidants that cleanse and nourish. My sloppy, half-hearted attempts to beat dry skin were exposed and remedied in minutes.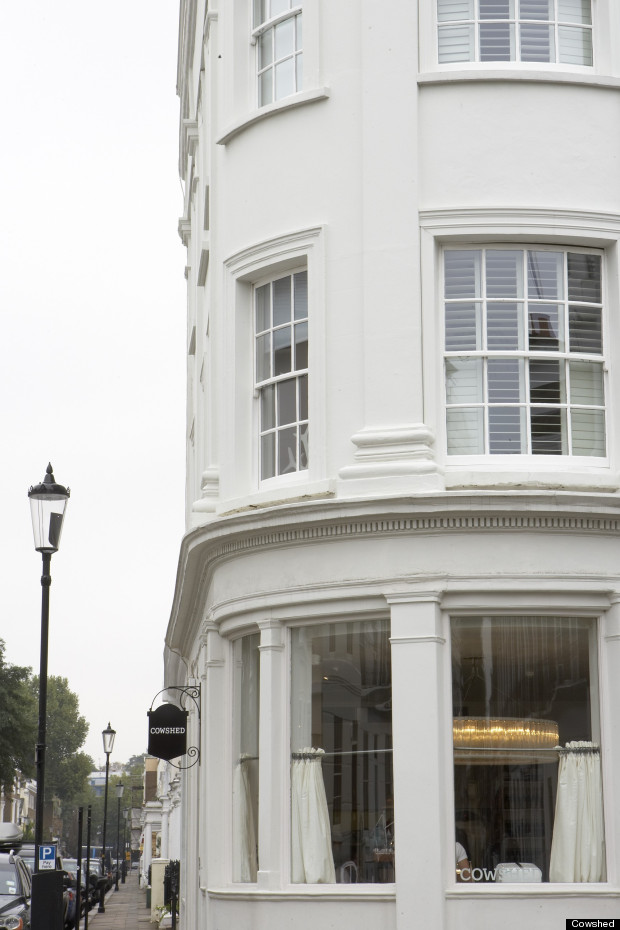 Post wax I was a little blotchy, but groomed and the smoothest thing you've ever seen. Amazing. *Packs bikini and passport*

A full leg and high bikini wax costs £57 at Cowshed, see here for more treatment details.