I have always had a thing for fragrance but when it comes to trying the new and unknown, I'm rubbish. I'm loyal to my favourite Chanel perfume and I always will be. So - when I found out that perfumer Diptyque offers a fragrance finding service in their stores, I thought it might be a good opportunity to shake off my obsession with the same old scent and discover something a bit different, with the help of an expert.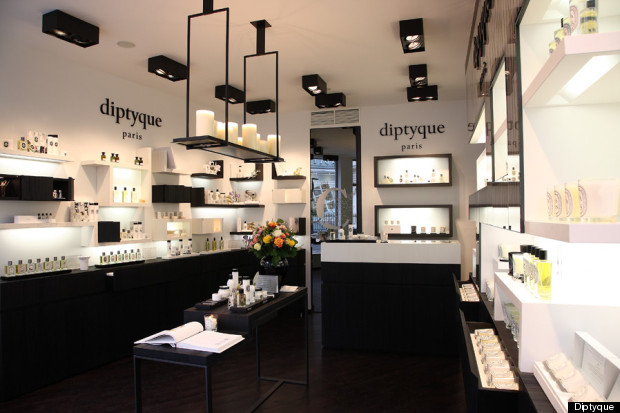 Hazel, my personal fragrance fitter, greeted me at Diptyque's Brook Street shop with a glass of orange juice and a pot of chocolate covered coffee beans (these are meant to "clear the nose"). So far, so good. She lined up a selection of the brand's candles – I didn't count how many there were but it felt like at least 30 by the end of the session – and proceeded by tipping each candle out of its jar, then hovering it around my nose to sniff at.

Hazel asked me to reply 'yes' or 'no' when she asked if I liked the scent from each jar. This sounds straightforward but when you're on candle 18, deciding whether a scent smells heavenly or horrible is more confusing than you think. I also surprised myself by saying 'no' to most of the scents I smelt. I wondered if I was being too picky but Hazel assured me it was a good thing – it made her job easier when it came to the next stage – selecting the perfumes that matched the scent of the candles.

Smelling the perfumes was a completely different ball game. With Hazel's advice (it's very handy having someone who can tell you exactly which ingredients are in each fragrance), I was smelling things I'd never identified before. I also realised that after years of thinking that rose reminded me of my grandma, I might actually bite the bullet and start wearing it.

After these revelations, it was time to narrow the 12 fragrances down to four. Why four? Hazel suggested leaving two sets of two to choose from so that I could try layering them on my skin. I had ended up with a choice between the citrus L'eau de Neroli and the spicy Taracco as pair one then Eau Rose mixed with the tropical tuberose of Do Son. Hazel spritzed both combinations on each arm and watched me frantically sniff at each duo while I decided which was the one for me.

I had never experienced layering scents but both pairs smelt amazing. With my new found love for rose, I went for the second floral option and guess what? For the first time in years, I've been wearing not one, but two different perfumes (at the same time), ever since.

All Diptyque staff are trained 'fragrance fitters' and 30 minute consultations can be arranged through their stores.

MORE
See reviews of the latest treatments here.