Manicures are a recent beauty venture for me, but I've always kept my hands and nails in reasonably good nick and I've been a fan of colourful polish.

I was the girl in year six who was sent to the nurses office at least twice a week to remove the varnish I'd oh-so naughtily dared to wear to school. But having my nails done profesh? Something I'd never bothered about - until now.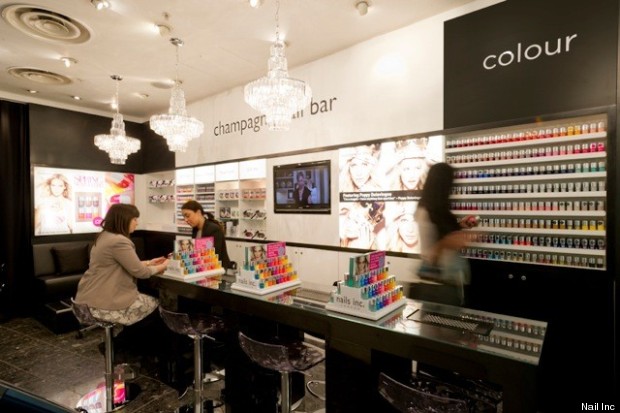 Having someone else shape and paint you nails is a rather luxurious affair, especially if you're handed a flute of pink champagne to sip on while said shaping and painting is going down. And that's exactly what I was treated to at the Nails Inc Champagne Nail Bar at Harvey Nichols in Knightsbridge.

Upon arrival I was greeted by smiley nail technician Natalie who presented me with a whole wall of nail polish (what a dream) to choose from. Truth be told, it took me a while to settle on a colour because there was SO much choice. After toying with an apple green, deep red and jet black I opted for a peachy posh sounding shade called Wellington Square - when in Knightsbridge.

I've got a phobia of long squared-off nails (no seriously, they massively freak me out) so Natalie suggested I opt for more rounded shape as she got busy with the file and the cuticle cutter. After the shaping came the gel base coat, a two minute stint under a UV lamp and then lashings of colour.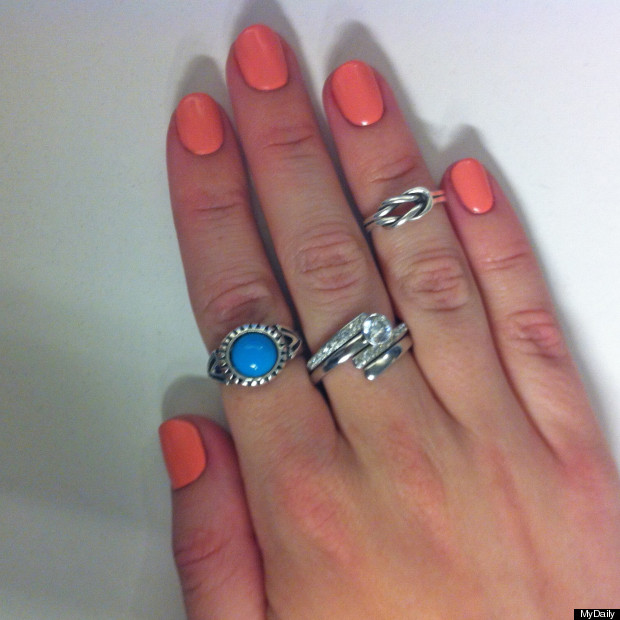 Nails Inc also offer a three-week gel mani in a smaller selection of varnishes. Being the type of gal who changes her polish twice-weekly that kind of colour commitment isn't for me! A chip-free fortnight is the perfect beauty remedy.

After my treatment, I waltzed around Mayfair - a little champagne tipsy - trying my best to flash my fancy nails at anyone who'd take notice. A week and a bit later, they're still fresh and result! I'm not even bored of the colour.

A two-week gel manicure is £50 at the Harvey Nichols Champagne Nail Bar and £38 at other Nails Inc salons. Visit the website for more information.

More tried and tested treatments...
NuBo's Snow Queen Facial
Floatation Therapy
Paraffin Wax Bath
The Ultimate Detox Facial
The Colour Rinse At Bleach Hair Salon
Eyelash Extensions At The Lash Bar