MyDaily's Ellen Stewart is sick and tired of her dip dye hair and is all about a new all-over do. But with the glossy women's mags telling us the dip still rocks, why does she reckon the look has run its course?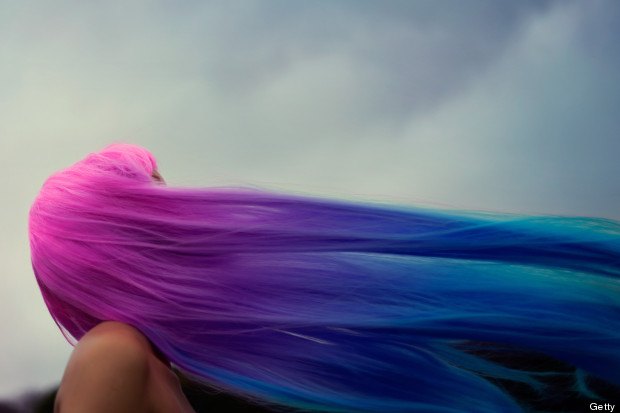 Hi. My name is Ellen, I've got a blue dip dye and I'm bored of it now. I've been sporting this do for the last three months and I've totally had enough.

All the fashion magazines are still telling me dip dye is still cool, there's new DIY kits available in the shops so you can master that in-salon look all by yourself at home in your bathroom and - heck - even Britain's everywoman Amanda Holden's got a dip dyed barnet.

But guess what? I've decided it's done. It's over. It's dead. Stop it - leave the ends of your hair alone. Put down that bottle of dye, unless you're planning on going full head of colour with it. What started as super cool back in 2010 now feels like the standard look for a girl in her twenties. Ironically, the dip dye has gone from being a bit anti-establishment and punk to playing it safe and quite unoriginal.

Before I went blue I had a purple dip and before that I was - along with every other girl on the planet - ombre-ed. I'm not sure what the aversion to painting my roots was all about but I clearly had issue with it. Now don't get me wrong there's definitely perks to dying half your hair. A) It's cheaper and B) you don't have to worry about it growing out because hey! That was the look you were going for in the first place.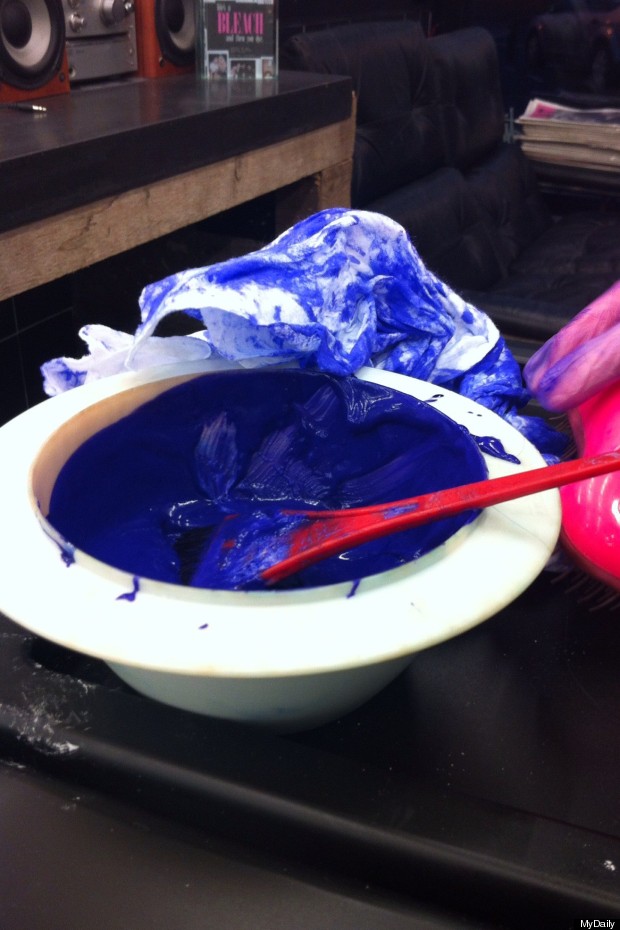 Perhaps, in order to understand my sudden change of heart on the dip dye front, I should tell you a little about my hair history. I think, like lot of women, my hair is tied up (excuse the pun) with my emotions. I've always been one to change the colour/length/style of my locks on an impulse and usually as a reaction to some sort of *cough, cough* boy-related event.

I experimented with a full block fringe after saying so long to my first uni boyfriend (I also got a piercing but that's a tale for another article) just so I'd look like a different person to the one he used to call his girlf.

My current penchant for semi-permanent bright colours was borne out of a pretty messy breakup and now the somewhat frantic attempt to wash all the blue out of my hair as soon as possible comes after a run-in with the ex in a nightclub.

Note to all those who've heard that washing up liquid gets rid of non-permanent hair dye - it doesn't.

Since the rather angry/shouty/teary 2am encounter I've been on a mission to get rid of all the colour and I suppose, for lack of a better and not so cheesy expression, wash that man right out of my hair.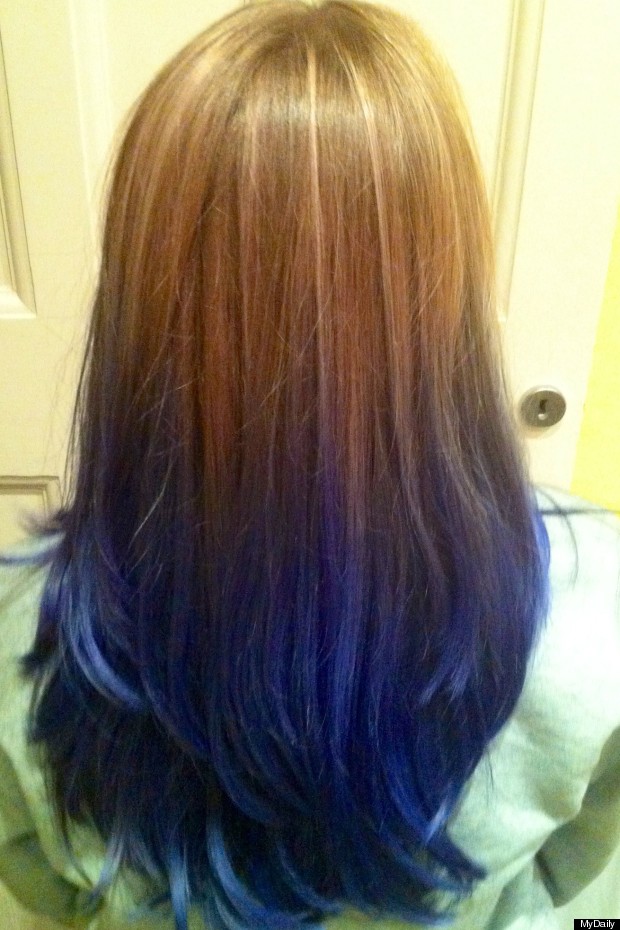 So what's the plan next? Once all the blue is down the drain - and it no longer looks as if a Smurf has had a terrible, terrible accident in my shower after I've been in there with the Fairy liquid - there's no way I'll be leaving my hair au naturale. I'll be back on the crazy colour but the dip dye will be no more.

It's all about the full head, because quite frankly too much has happened, and the dip's been tainted. For similar reasons I will never be platinum blonde again. I won't go into detail but let's just say he had a customised MG Rover complete with neon under lights, a questionable tattoo and a borderline psychotic obsession with "getting big" at the gym. No - this time I'll be going purple all over and you better believe no boy is going to ruin it.