The name to remember when it comes to the University of Brighton's outgoing fashion class is Max Robinson. It's worth highlighting the degree show was just a taste of the school's June fashion show proper in London, but the students' work - all of which was accomplished - could be grouped into trends and standout.

Robinson led the pack of the latter with his Jacobean-influenced collection that was both wearable and avant garde.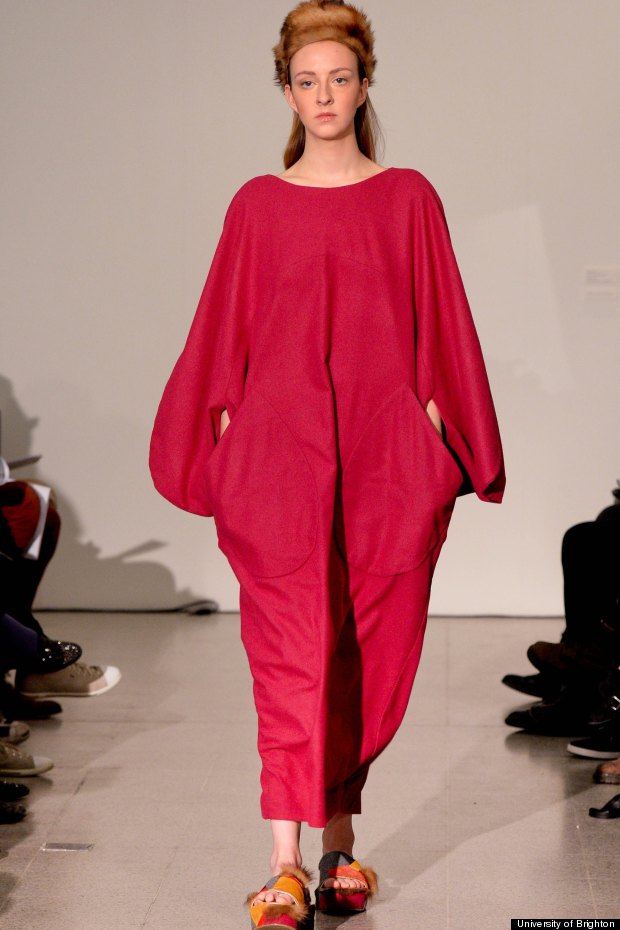 Lucy Lee's brights made for a striking moment as did Merje Laiapea's tailoring and Reagan Clare's volume (see above), while Ben Rice shows promise despite his collection being a tad conservative. But perhaps that restraint in itself is part of his talent.

Let's put it this way, when it comes to Brighton's London show in June, excited doesn't quite cover it.

Take a flick through the school's campus show. Helpful tip: full screen is a must.



MORE NEW TALENT
See all the latest graduate fashion and degree shows here.