When the Duchess of Cambridge wore Maxmara's blush pink coat on a visit to Cambridge last November, the fashion house sold out of the design. Of course it did. The blue Issa dress the Duchess wore for her engagement announcement was an instant hit and anything she touches from Reiss or Topshop is treated like gold dust. So - when Kate is already doing a fine job of promoting both high street and designer labels, why has MaxMara relaunched its cashmere coat as 'The Kate?'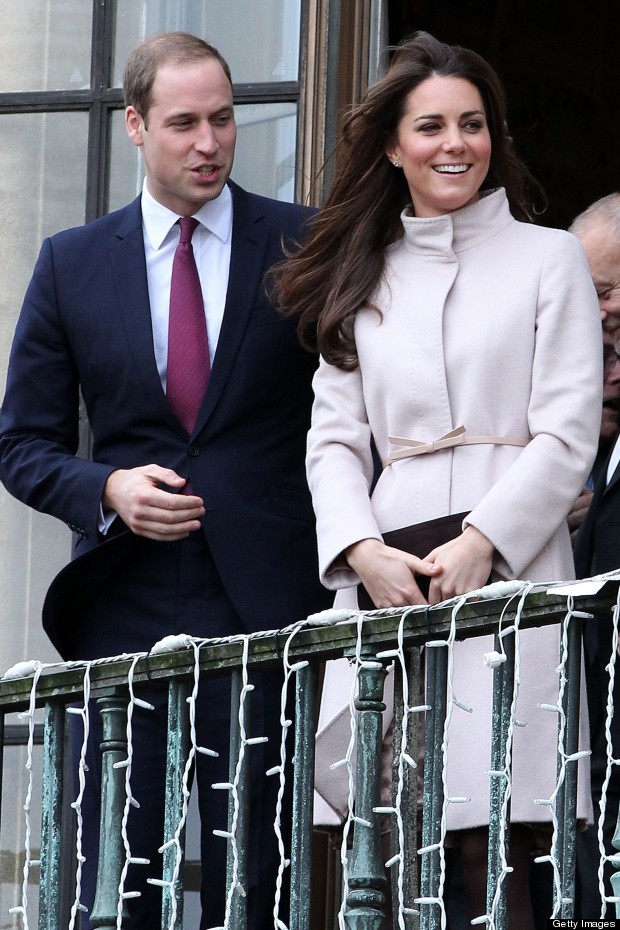 Maxmara is probably hoping for another sell out and yes, it could be argued that this coat-naming is a fitting tribute to the young royal. She did look lovely in the belted design after all. However, I thought the luxury Italian label might have known better. I like the coat and the cute bow belt it comes with but even if I had the £875 to spend on it, I still wouldn't buy something named after the young royal (even if we do have the same name).

Wearing an expensive coat should make you feel stylish and elegant, without having people ask if you if it's the one they saw Kate in last year. It just feels like a rather desperate attempt at pushing sales and since when has it been cool to starting naming items of clothing after the royal family? The 'Harry? The 'Eugenie'? I can't see it catching on.

Hermes might have the Kelly and Mulberry has the Alexa but at least the ladies these handbags were named after are remembered and known for being true style icons. Kate knows how to look good in fascinator and intentionally or not, she's done great things for the British fashion industry. Thankfully, for now at least, UK brands have avoided devoting their designs to her. Why? Sorry Maxmara, but it's just too tacky.