Scottish designer Holly Fulton did her BA in Fashion Design at Edinburgh Art College before going on to complete a masters in Fashion Womenswear at the Royal College of Art. She talks about how she got through her own degree show and offers advice to students graduating this summer.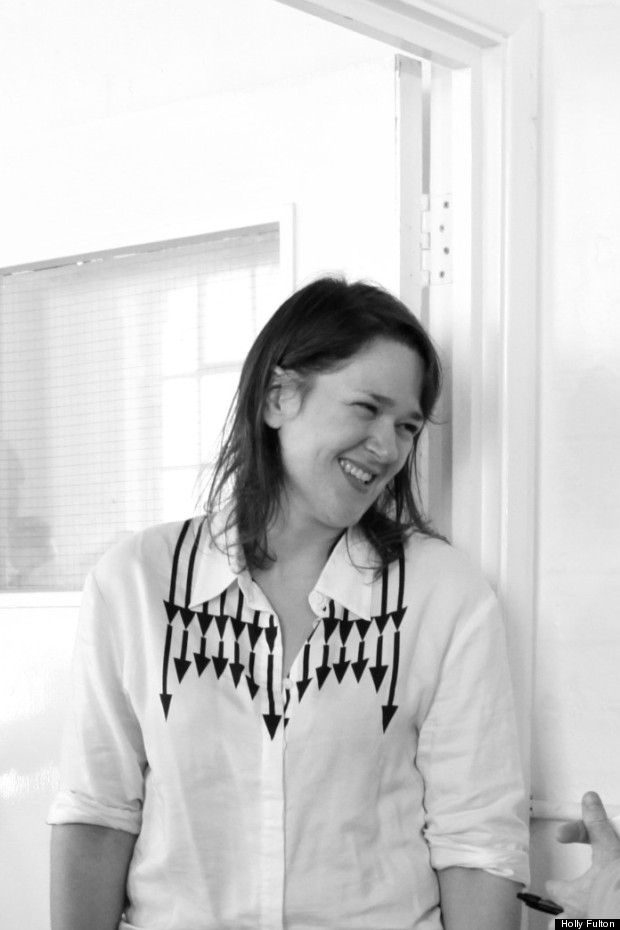 What challenges did you face during your final show?
I always feel the main challenge facing graduates is the pressure they feel to make their final show reflective of all their skills and ideas.

It can be a tough job to produce your best work when you are trying to encapsulate three years of creativity in one go and a lot of people struggle to balance this with creating a cohesive collection.

There are always obvious challenges such as sleepless nights, the pressure of managing several projects, your time and your work load. Finance can also be a major issue for many students as you never want to let budget compromise your creativity.

Things inevitably go wrong en route to a show but there is usually always a way round this, I would say I learnt the most from the harsh critiques. Learning to manage criticism is a great lesson and helps you to strengthen your resolve with regards to your ideas and how to present them.

What advice/ words of wisdom would you offer to students about to graduate?
I would say to ready yourself for the commitment that working in the industry entails, it can be a demanding field and you have to be prepared for the long hours and challenges that it throws at you.

I always resolved to treat others as I would wish to be treated myself, it's vital to keep calm and maintain a good atmosphere in your studio.

Ensure that you are ready for every opportunity that presents itself, you only get one chance to showcase yourself and your work in an interview and always ensure you are prepared to field questions on all aspects of what you do.

Employers want to see enthusiasm and passion as much as technical skill, we always look for people with a definitive character and delight in what they do who can contribute to the team both through talent and personality.

Always follow up and be polite-people will remember you much more if you take time to say thank you.

LOVE HOLLY'S WORK? Be inspired by Holly's London Fashion Week Autumn/Winter 2013 salon show and follow here on Twitter @STUDIO_FULTON.


MORE NEW TALENT
Get expert advice from the fashion industry plus see all the latest graduate fashion and degree shows
here
.