Nova Chiu was created by Nova Chiu and her partner Jeff Archer. China-born Nova studied at the London College of Fashion and graduated with a degree in Fashion Design Technology: Surface Textiles in 2011, after which she went on to win the award for Collection of the Year. Jeff graduated from Helen Lefeaux School of Fashion Design in Vancouver and The International Academy of Design in Toronto before teaming up with Nova.

With a Vauxhall Fashion Scouts Ones to Watch show during London Fashion Week Autumn/Winter 2012-2013 under their belts, this crazy-cool collaboration is your answer to luxe, lavish print. Here's what they had to say about their own degree shows and the advice they'd offer fashion grads-to-be...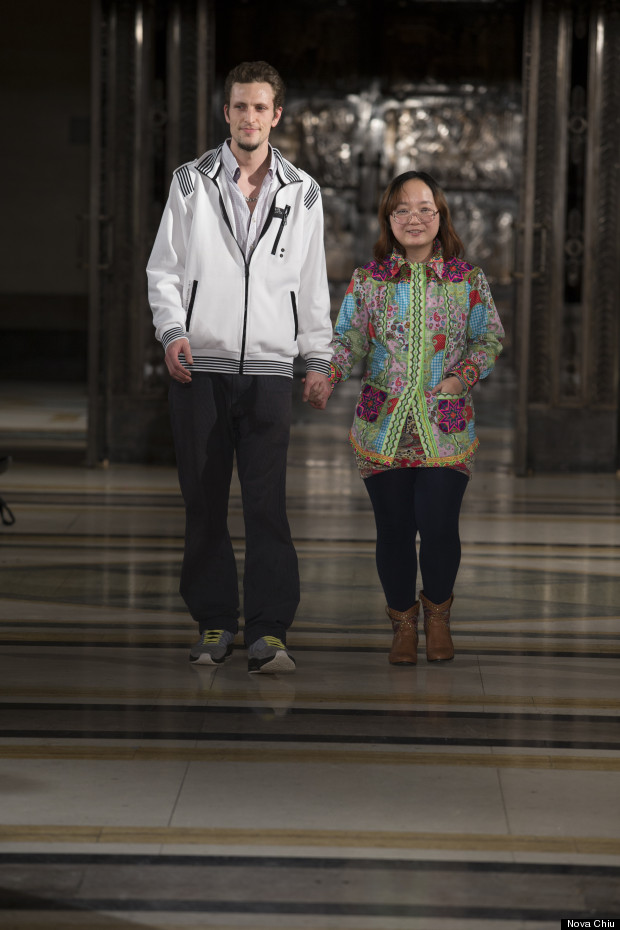 What challenges did you face during your final show?
The challenges we faced came on two fronts. First, we had the problem of working in a crowded three bedroom flat occupied by nine people. That made it really challenging having to make everything in our room, but in these situations you just have to get it done. Jeff and I did, and ended up receiving the award of Collection of the Year.

The second was on the day of the show and the day leading up it. We stayed up all day and night pushing to get everything perfect. Jeff and I needed to go to Paddington for 11 am to drop off the collection at the show for the rehearsal, but we were not done and Jeff still had to go back to our flat in Elephant & Castle to finish sewing the linings of the hats in for the show.

While he was there I had problems with bells and beads falling off the garments and shoes, and one of the models fell in rehearsal. LCF told me that I have to make sure everything is secured before the show or I wouldn't be able to show my collection. I was sewing like crazy (through the night) just to make sure that everything was perfect and just hoped the show would run smoothly. Luckily it did.

What advice/ words of wisdom would you offer to students about to graduate?
We would both say that no matter the hardships that come along with the course and eventually the industry, you always have to get it done to the best of your ability. When you do, be prepared to be engulfed in this industry after graduation. It gets quite insane when you get here.

LOVE THE WORK OF NOVA AND JEFF? Be inspired and take a look at their killer Autumn/Winter 2013 collection below, for all updates follow them on twitter here: @NovaChiu


MORE NEW TALENT
See all the latest graduate fashion and degree shows
here
.