Are Buffalo-style platforms about to make a comeback? After browsing the Prada Spring/Summer 2013 show in Milan yesterday, it definitely looks like Miuccia Prada is on the case.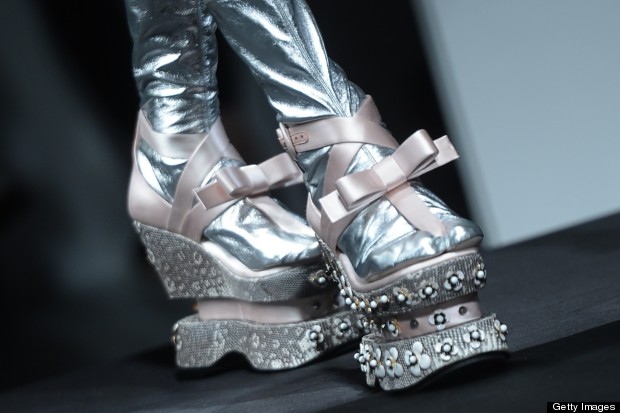 Platforms were prominent in Prada's Autumn/Winter 2012 collection, but next season's styles take on new heights, with these weirdly wonderful, sandals and socks ensembles.

Nicole Phelps' review for Style.com referred to the footwear as a mix of "towering Harajuku girl platforms" and "leather judo socks", adorned with bows.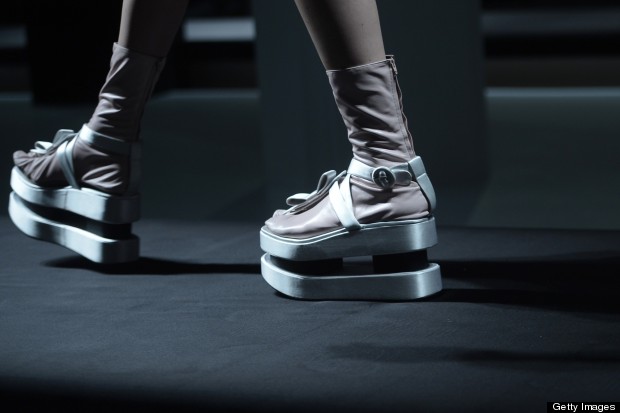 However, leather socks aside, these shoes took us back to