When Kim Sears jumped for joy at Wimbledon's 2013 final, and then the BBC played it back in slow mo, we realised things would never be the same.

We would from that moment onwards forever be on a quest to achieve Andy Murray's girlfriend's hair. It's like an updated version of our quest to learn how to do Kate Moss's eyeliner.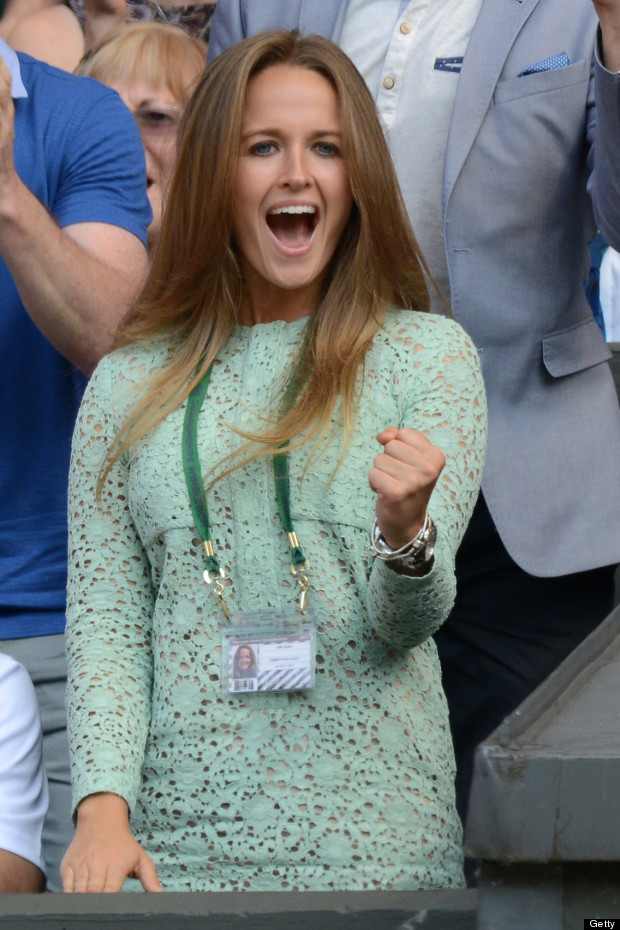 Then Caitlin Moran tweeted this and we realised how legitimate our quest actually was:


Oh god her hair's so perfect I want to kill myself.

- Caitlin Moran (@caitlinmoran) July 7, 2013



So here it is - the step by step guide on how to get Kim Sears' hair - revealed by styling star and co-director of Neville Hair & Beauty, Stephen Low *takes a bow*.

1. Start off by using a good shampoo and conditioner. The hair has to be clean, light and fresh - I recommend Shu Uemura's Cleansing Oil Shampoo followed by its Blue Muroto Conditioner. This will give you soft, bouncy hair.

2. Smooth on some Shu Uemura Oil Essence Absolue. How much depends on the thickness of your hair but I wouldn't apply more than a couple of drops.

3. Spray your hair with Shu Uemura Fiber Lift.

4. Rough dry your hair with your head upside down and push the hair away from the scalp at the root to get that full volume.

5. Section your hair and finish off drying it with a large round brush.

6. Use a bit of hairspray at a distance to set it. Remember finer hair needs more product than thick hair and too much product weighs thick hair down.