 An Australian woman was taken to hospital after being gored during the annual bull running in Pamplona, Spain.
The 23-year-old joined another four people, all men, who were hospitalised during the annual San Fermin Festival.
A regional government spokesman said the woman, who has not been named, had been gored in the back, the Telegraph reported.
The other four injuries were not said to be serious.
Other runners were tossed in the air by the fighting bulls or cowered under the animals as they charged through the streets.
The bull-running is the most famous part of the annual San Fermin festival, which dates back to the 16th century and also includes street parties.
More pictures of the bull running below (GRAPHIC IMAGES WARNING)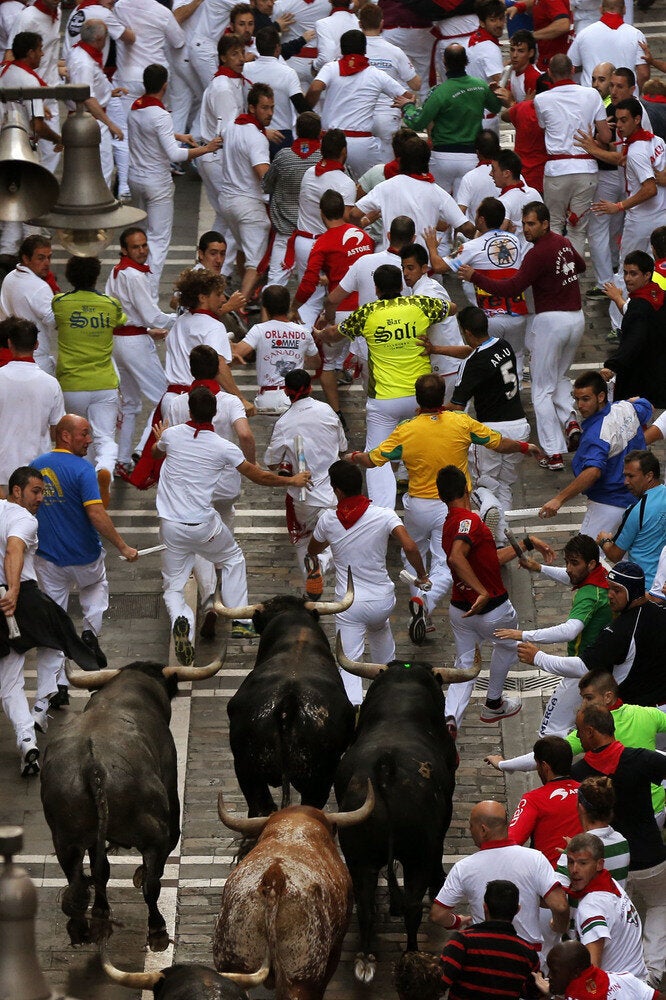 Bull Running
Popular in the Community