It's easy to see how all-inclusive breaks might be considered to be cheaper, but a new survey by the Post Office Travel Money reveals that you're better off booking a bed and breakfast, and paying for your own beer and food.
A seven-night bed-and-breakfast trip to the Portuguese Algarve, for example, could be £648 cheaper per couple than an Algarve all-inclusive break where food and drink are thrown in.
B&B trips to Cyprus and to Spain's Costa Blanca are also better value than all-inclusives, but those visiting Spain's Costa del Sol, Majorca or Corfu would be better off opting for all-inclusive breaks rather than B&B ones.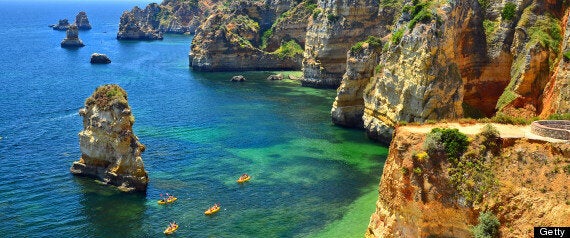 For its survey, Post Office Travel Money compared the cheapest seven-night B&B and all-inclusive packages for two adults departing from London airports available on June 21 for travel between July 24 and August 6 this year.
Package prices included return flights and three/four-star accommodation for two adults. For B&B packages the cost of evening meals, beer and Coca-Cola was added to the package price to provide a comparison with all-inclusive.
Dates in early July and September were also checked and results were consistent with the July/August findings which showed that those on Algarve B&B packages would pay £857 per couple compared with £1,505 for an all-inclusive package.
In Cyprus, the B&B deal was £144 better than the all-inclusive one, and in the Costa Blanca those on B&Bs would be £5.43 better off.
An all-inclusive deal was the better option by £54 in both Corfu and Majorca and it was the better deal by £6.69 in the Costa del Sol.
The study also found that one in six of those on all-inclusive breaks had paid for a la carte meals to avoid the repetition of eating in the hotel buffet restaurant.
Around the same number said their buffet food was "like eating a canteen meal" but three-quarters rated buffet food as good.
Of 40 hotels surveyed, 30 excluded bottles of wine from their all-inclusive deals, although house wine by the glass was on offer.
Andrew Brown, of Post Office Travel Money, said: "Our research has shown that European all-inclusive resorts consistently offer less than their long-haul counterparts, so holidaymakers need to be aware of what is included in order to avoid getting caught out.
"We found that the all-inclusive route is not always cheaper. In some destinations like the Algarve and Spanish Costas, where restaurant prices have fallen dramatically this year, it may be cheaper to book a B&B package and eat out each day."