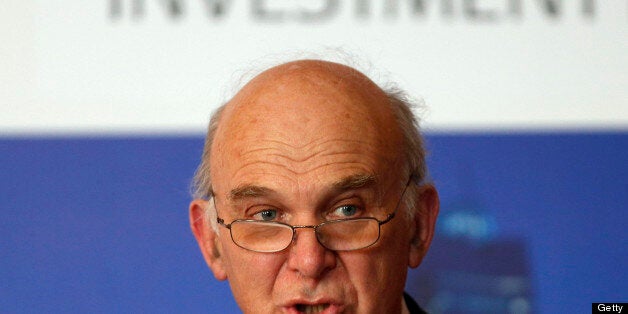 Many "zombie" businesses are still alive due to the low interest rates at which they can pay off their debt, Business Secretary Vince Cable has warned.
Speaking this morning at the London School of Economics, Cable said that a rise in interest rates would lead to a "significant" number of firms going bust.
"When the environment changes, we're going to be faced with significant insolvencies," he said.
Bank of England Governor Mark Carney has said interst rates will be kept at historic lows of 0.5% for the time being. However, the Bank warned in June that an interest rates rise would pose a "significant" threat to debt-burdened households and businesses.
Cable's comments strike a sobering contrast to research out today indicating that fewer businesses are in states of "critical" financial distress.
The number of UK firms with "critical" financial issues fell from 4,947 last year to 3,011 in the second quarter of this year, according to the latest UK financial health survey by Begbies Traynor, marking 39% decrease.
Begbies Traynor partner Julie Palmer said: "We have real fears that many SMEs will have serious financial difficulties at the time they least expect – during a recovery. Our experience has shown time and time again that many SMEs run out of cash during the recovery phase, as there is a real temptation to overtrade.
"Many of these companies at risk have been labelled as "Zombies" in the past but, with the majority having survived the worst of the recession, they are now chronically under-funded; benefitting from low interest rates and improving confidence but in desperate need of finance and, crucially, guidance to help them take advantage of the dawning economic recovery in an unfamiliar post-crisis market.