Froome tightened his grip on the yellow jersey by winning stage 15 of the 100th Tour de France on one of the most feared climbs in world cycling yesterday, as he pulled clear of main rival Alberto Contador and his last remaining challenger on the mountain Nairo Quintana.
But the performance was last night being compared to those of Lance Armstrong and Froome was again posed questions about doping during Monday's rest day press conference, having addressed them since taking the yellow jersey last Saturday.
"I just think it's quite sad that we're sitting here the day after the biggest victory of my life, a historic win, talking about doping," Froome said.
"My teammates and I have been away from home for months training together and working our arses off to get here, and here I am accused of being a cheat and a liar."
These were the first signs of frustration from Froome after days of calmly batting away the questions.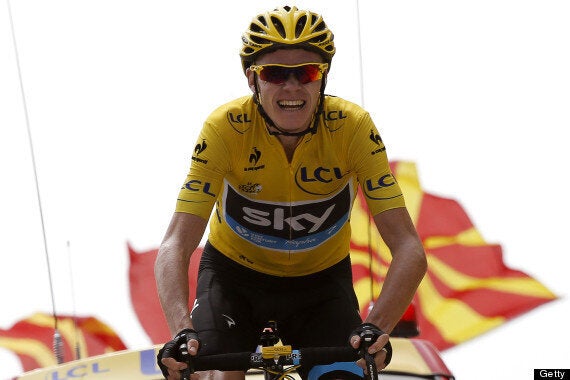 Froome tightened his grip on the Tour lead
When Armstrong's name was mentioned atop Mont Ventoux yesterday, the 28-year-old said he would take it "as a compliment" regarding his performance, but today insisted he was a very different man to the American, stripped of his seven Tour titles for doping infractions.
"Lance cheated," he said. "I'm not cheating. End of story."
Sky's team principal Sir Dave Brailsford was equally tired of the topic, and told reporters their line of questioning was monotonous.
"Rather than asking us to come up with some way to prove we're innocent, why don't you collectively have a meeting and tell me what would prove it to you?" he said.
"It's a rest day, it's 10am, and the bottom line is I'm defending somebody who's done nothing wrong.
"I'm more than happy to try to find a way to convince you guys that we're doing nothing wrong but we need a little bit of help."
Brailsford added the line of questioning was affecting the level of enjoyment during the Tour.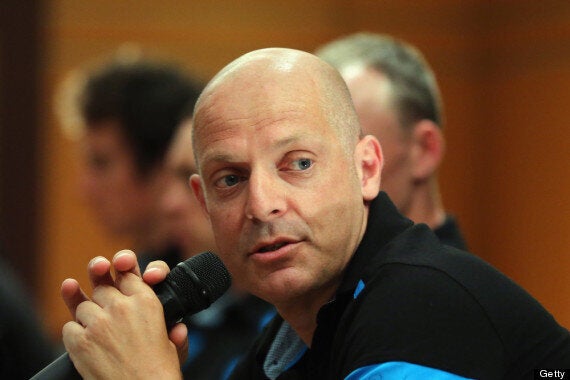 Brailsford is determined to show Team Sky is a clean outfit
"Having jumped in the air and punched the air for a second, that's my five minutes of joy gone, now let's get on to the doping questions which are more important," he said.
Some have demanded Sky release their power data - figures which show the power output of their riders on the bikes.