They've been pals for years, promoting British sport. And now David Beckham has thought of an innovative way for the Royals to promote British sport stars through their own offspring - by naming their first born after him.
Beckham, who attended the couple's wedding in 2011 with his wife Victoria, said William and Kate will be "amazing" parents.
Beckham, a father of four himself, struck up a friendship with William when the pair joined forces to lobby for London's Olympic bid in 2007.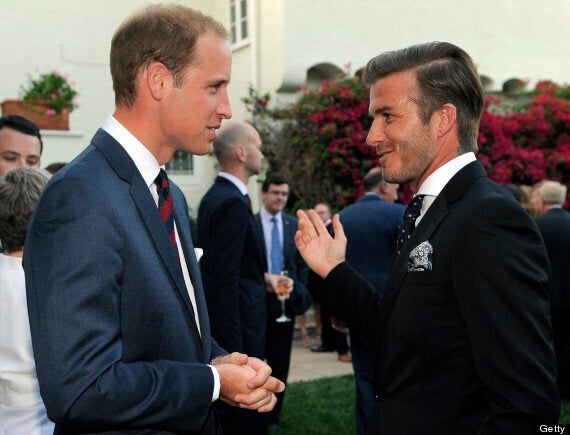 In an interview with Sky News he said: "They're going to be amazing parents because they are so loving towards children.
"We've seen William grow from that young boy into an unbelievable gentleman. And that as a father is really important."
He even helped out the couple by suggesting a name for the new royal arrival.
"David's pretty good ... if it's a boy of course, " he recommended.