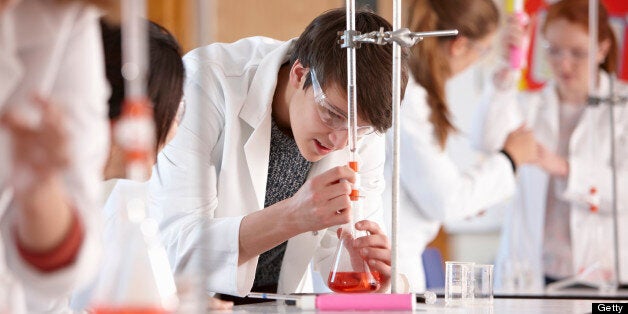 Ofqual has warned to expect a drop in GCSE science grades after changes in the syllabus, which have "completely confused" students, leaving them stranded in uncertainty, according to critics.
The exam board sent a letter to schools which said a "small drop in achievements overall" was predicted. Although the changes were set in motion years ago, it is the first year a new version of science GCSEs will be awarded.
The letter, signed by Stacey, read:
"This summer, new qualifications in biology, chemistry, physics, additional science and additional applied science will be awarded for the first time.

"These GCSEs are designed to be more challenging, because the previous syllabuses did not adequately test the subject content and were not sufficiently demanding.

"Although we cannot be sure until results come in, we are expecting a small drop in achievements overall rather than anything more substantial. The picture may be different school by school."
Brian Lightman, general secretary of the Association of School and College Leaders (ASCL), said it was going to be a "very tough year" for students.
"Students are working harder than ever before and their teachers are working harder than ever to do their best for them," he said. "Teachers, students and parents are completely confused by all of these changes that are going on."
"It's very demoralising for students to be told that the examinations they took were too easy."
A spokesperson for the Department for Education said: "We want GCSEs to be high-quality, demanding qualifications comparable to those in the world's best-performing education systems.
"It is for Ofqual, the independent regulator, to ensure that standards are set appropriately in the awarding of GCSEs."
Next year's GCSE students will also have hurdles to clear; they are the guinea pigs for a new system which sees a move to linear exams. Students will be tested after two years of study rather than in modules, and next year's GCSE results will determine whether the new approach is successful. The move to linear A-levels is set to start in September 2015.


Stacey also outlines plans to revise GCSE English literature and history qualifications, saying there were concerns the curriculum was too broad.
"We are considering the exam boards' proposed specifications," she said. "Most of these have already been signed off (accredited). We are working to make sure the others are signed off soon."
Related