Moyesiah or Sexton Mk.II? No one knows at this juncture, but the sceptics are out in force because David Moyes has still not strengthened the Manchester United squad 15 days into the transfer window.
United played their first pre-season game under Moyes on Saturday, a 1-0 defeat to Singha All Star XI, but the bigger concern is the club's failure to buy one of the most gifted young midfielders in Europe. The Thiago Alcântara pursuit is over after Bayern Munich signed the Spain international for £21 million, as Pep Guardiola's influence at the European champions dwarfs his former employers and, purportedly, the biggest club in the world (that's United, apparently).
So United have turned to another Barça midfielder, Cesc Fàbregas, say the Independent. Moyes, unlike his predecessor, has conceded United's midfield is in need of some repair, what with not signing a central midfielder in six years. The Scot says the squad is "short" in that area, which is like saying the Test Match on Sunday was "decent".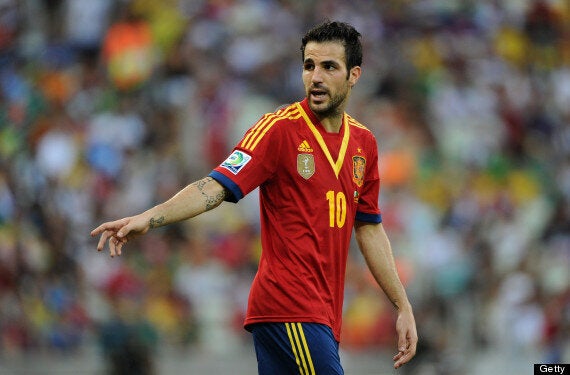 Sir Alex Ferguson was a great admirer of Fàbregas
The problem is Fàbregas won't be going anywhere this summer, especially after Thiago fled the Barça nest. But United have "unlimited funds" to buy a "stellar player", according to new chief executive Ed Woodward, so there should be absolutely no trouble affording Fàbregas, should there? It's not like David Moyes is a puppet for Ambassador Ferguson and the Glazer family.
Wayne Rooney will not be sold this summer but could be on his way in 2014, write the Times.
The striker's contract expires in 2015 but Moyes has stressed the forward needs to knuckle down and prove his worth to United after an underwhelming campaign.
Arsenal's interest in Luis Suárez appears to be a genuine bid to sign the player rather than the annual Arsène Wenger smokescreen.
The Guardian - and several other journalists on tour with the Gunners in Asia - write the club will up their offer for the Uruguayan to £35m. Liverpool will reject said offer, but Suárez has already spoken of his delight that Arsenal are interested, and what with being a thoroughly unpleasant person, could kick up another fuss.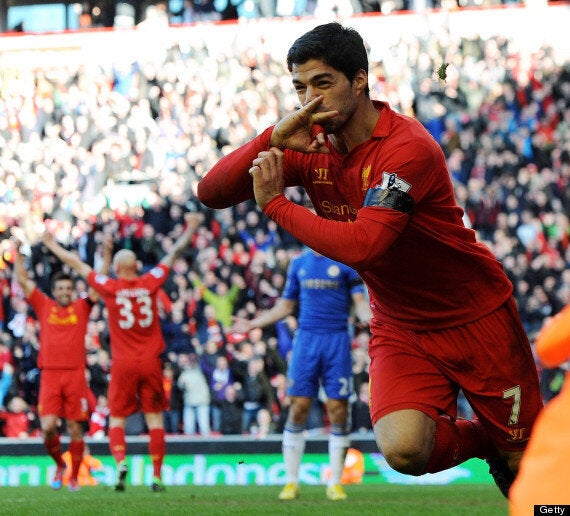 Suárez is entertaining interest from Arsenal
And how about this soundbite from the forward at the weekend?
"It's hard to view the Premier League every week with no chance of winning it." He can use that quote if he joins Arsenal, too.
Arsenal will miss out on Júlio César, though. The Brazilian will join Napoli on loan from QPR this week.
Chelsea defender Branislav Ivanović is a target for Paris Saint-Germain, claim the Mirror.
The Ligue 1 champions' defensive lynchpin Thiago Silva has been heavily linked with a move to Barcelona, hence the need for potential reinforcements.
Joe Kinnear hasn't said anything daft for nearly two weeks, but he is set to meet Newcastle United manager Alan Pardew as the club looks to press ahead with a a £5m bid for Aston Villa's 29-year-old striker Darren Bent.
The Telegraph say Pardew will meet the director of football to get the green light for the move. Such is the joy of football management.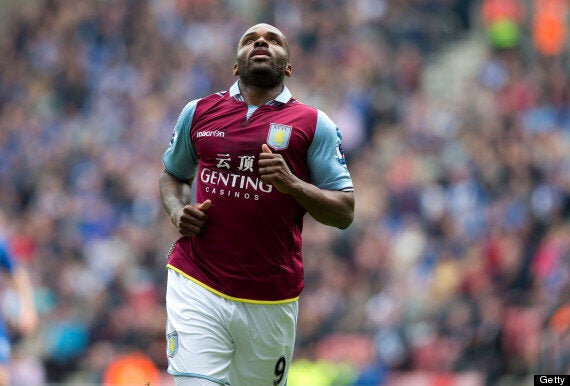 "Oh for a full 90 minutes of football."
Tottenham, meanwhile, will open the bidding for Aston Villa's wantaway striker Christian Benteke this week, the Mirror report.
Paulinho has already arrived to bolster Spurs' excellent midfield, but they have a paucity of striking options, with Jermain Defoe, Emmanuel Adebayor and Clint Dempsey the three options.
And finally, Thiago's arrival has effectively shunted Xherdan Shaqiri against the glass door marked "Exit" at Bayern Munich, so the Metro say Liverpool could capitalise on the Swiss' bleak future at the Allianz Arena.