Esha Marwaha from Hounslow, West London, launched a campaign on 18 March demanding the education secretary scrap his plans to remove climate change from geography lessons. The 15-year-old schoolgirl's fight touched a nerve with thousands, and her change.org petition gained 31,000 signatures.
"I didn't at all expect the incredible amount of support I received and frankly, this wouldn't have been possible without it," Esha told the Huffington Post UK.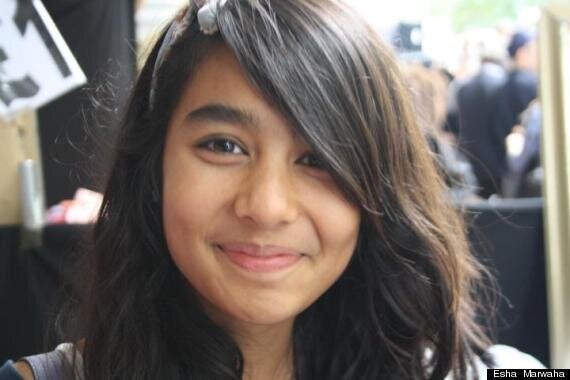 Schoolgirl Esha Marwaha took on Michael Gove.. and won
"From the support that my school has given me, notably my geography teacher (Miss Budzynska) and department, my parents, who have proofread my work endlessly and helped me so much, UK Youth Climate Coalition, change.org, a few friends in particular and of course the number of petition signers and people who have got involved themselves.
"I am extremely grateful for it all and pleasantly surprised by the amount of it! It just goes to show that people really do want a say in their future."


The latest geography curriculum contains new references to the climate, including stating that 11 to 14-year-olds should be taught to "understand how human and physical processes interact to influence, and change landscapes, environments and the climate".
In March, it emerged Gove had axed the climate change debate from lessons for children under 14. The new guidelines had no mention of climate change and just one reference to how carbon dioxide produced by humans impacts on the climate.
At the time, Friends of the Earth's executive director Andy Atkins said: "The irony is that most school children would probably have a better grasp than some government ministers of the importance of tackling climate change.
"Removing climate debate from the national curriculum would be yet another backward step by a government that is failing to stand up for the environment."
Esha says she'd "like to hope" her campaign and the support helped to keep the hot topic on the curriculum, adding: " This campaign has opened my eyes to how much of a difference we all can make, and actually how enjoyable it can be.
"Additionally, it's largely fuelled my passion and interest for education and also government policy, something I would like to be involved with. Alongside A-levels and then university, I hope to be involved with giving young people a voice and getting us involved in decision making."