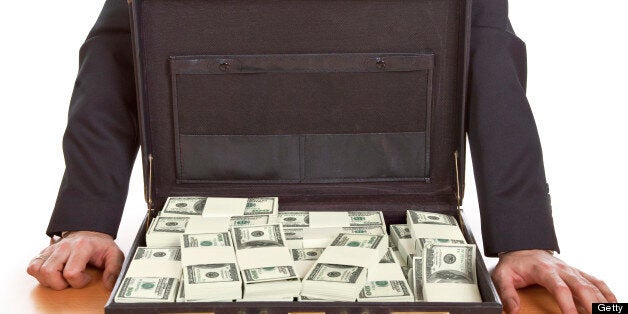 Financial regulators failed to "jump into action" to stop a suspected attempt by traders to fix the prices paid by the Bank of England in its "quantitative easing" programme, a Tory MP has warned.
Speaking to the Huffington Post UK, Andrea Leadsom, member of the influential Treasury Select Committee, accused the Bank of England of failing to crack down on a possible attempt to rig the rates paid in buying government debt, or gilts.
"I think it is odd that the question has received so little attention. In the wake of LIBOR rigging, I would have thought the Bank of England would jump into urgent action at any prospect of gilt auction rigging."
Leadsom's comments came after Bank of England officials warned that such an attempt to rig gilt rates would have been "thoroughly reprehensible".
The allegations over the rigging of gilt prices come after the banking sector was hit by different allegations over the manipulation of the interbank lending rate, or LIBOR.
A senior Bank of England official told members of the Treasury Select Committee how suspicions were raised about the price of a particular bond.
In October 2011, the Bank noted suspicious changes in the price of one class of bond, and so decided to reject all the offers on the markets on that day.
"In this instance, one line of gilts was moving in the opposite direction to the way it should be moving," Paul Fisher, executive director for markets at the Bank, told MPs
The trading came as the bank was carrying out its £375 billion quantitative easing to directly inject credit into the economy. The process in question revolved around a reverse auction, in which the Bank buys government debt off the market.
The decision to stop purchases on the day served as a "shot across the bows" to the markets that the Bank would not pay any price in its gilt-purchasing programme.
Asked if he believed there was direct rigging, Fisher said: "If that's what somebody was doing it would be thoroughly reprehensible and appropriate sanctions would follow."
Fisher told MPs that he was not aware of anyone being charged in relation to the suspected rigging, which have been referred to the Financial Conduct Authority (FCA).
"It wasn't definite evidence that there was any suspicious behavior or information but we thought it worth passing onto the authorities", a Bank source told the Huffington Post UK. The FCA refused to comment as it is an "ongoing investigation".
Speaking alongside Fisher, Debt Management Office chief Robert Stheeman, who oversees gilt management, dismissed any suggestion of "collusion".
"The strongest argument against collusion is not just the whole legal sanction but the fact that the competition means people are very desperate to have a leading advantage," he said.