Just hours after a judge revoked his probation, Chris Brown arrived at the Playboy Mansion where he shed his serious face to party and pose for photographers.
The 'Forever' singer's probation stemming from his 2009 assault of then-girfriend Rihanna was revoked after Brown was involved in an alleged hit-and-run incident in May.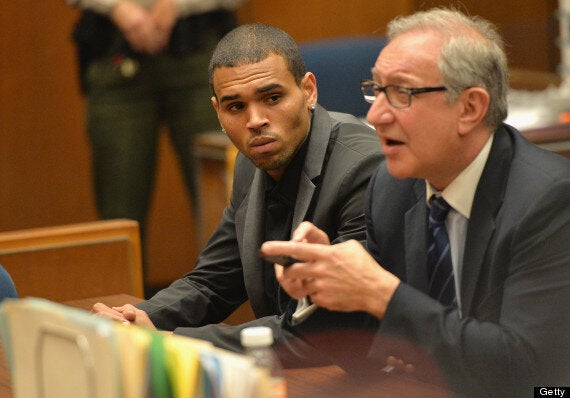 Chris Brown and attorney Mark Geragow during Brown's court appearance on 15 July
The 24-year-old was ordered to return to court in August to respond to the Los Angeles County District Attorney's Office allegations.
But Brown wasn't about to let the rest of his day go to waste after his time in court and met up with Jamie Foxx and Snoop Dogg for the 8th Annual Bear Trap Entertainment All-Star Celebrity Kick-Off Party at Hugh Hefner's pad.
WATCH the video above for more.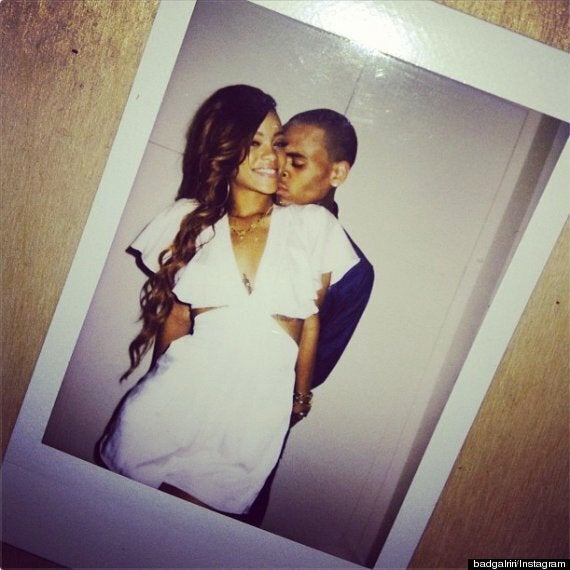 Chris Brown and Rihanna