Justin Bieber has added yet another tattoo to his ever-expanding collection of questionable inkings by having an eye design etched onto his arm.
The new design is the singer's 16th tattoo in just three years, which by my calculations* means his entire body will be covered in tats by the time he's 25. Hopefully Probably.
(*definitely not accurate)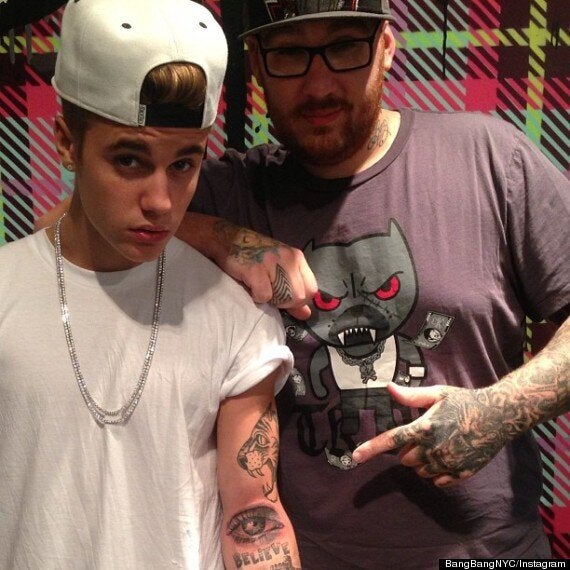 Justin Bieber poses with tattoo artist Bang Bang
Other tattoos to be found on various parts of the 19-year-old's body include the barely-visible-to-the-naked-eye outline of a seagull (well, it was his first), a portrait of the good Lord (good of him to take time to pose for that one), the title of his third album, 'Believe' (proving Justin will suffer for his, ahem, art) and a girl's face who, if you close your eyes completely, looks slightly like his on/off girlfriend Selena Gomez.
Where will this madness end? Who knows. But as long as One Direction continue to get inked we have a feeling Justin will continue to try and outdo them in the crap tat stakes.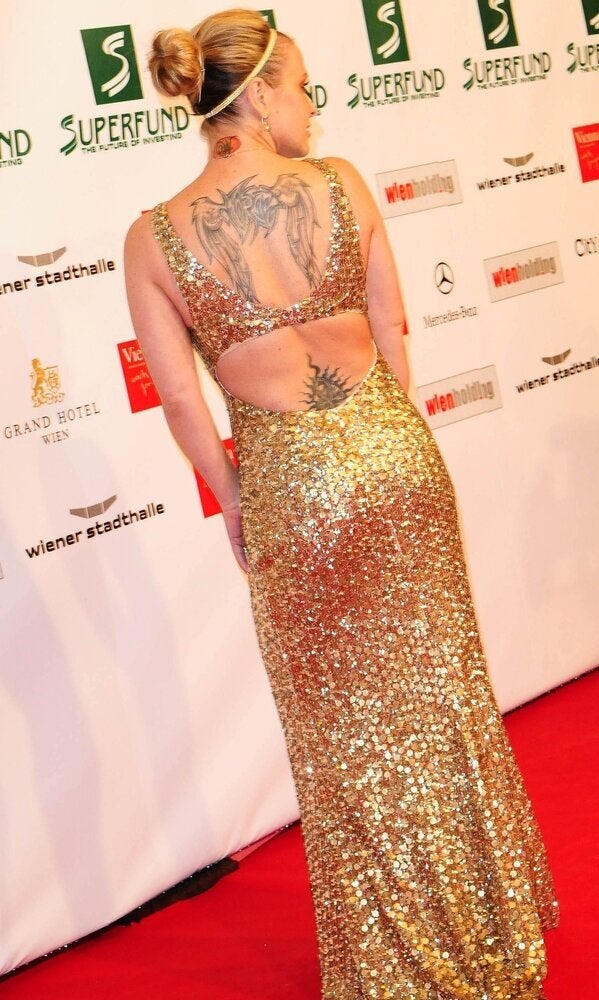 Crap Celebrity Tatts
Popular in the Community