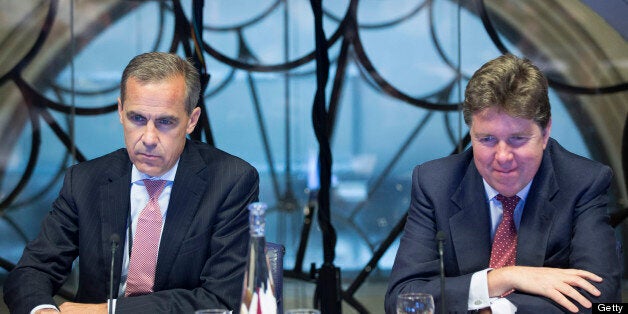 Bank of England governor Mark Carney voted against printing more money under the "quantitative easing" programme at his first policy meeting earlier in July, according to official meeting minutes released today.
All of the Bank's monetary policy members voted against extending the money printing programme beyond its current level of £375 billion, the first unanimous policy decision since October 2012.
However, some members argued that they may call for more quantitative easing in later months if the state of the UK economy deteriorates.
The meeting with Carney, who took over from Sir Mervyn King as bank governor this July, also saw members vote to keep interest rates at their historic low of 0.5%, where they have remained since March 2009.
Howard Archer, Chief UK Economist at IHS Global Insight, said:
"The July MPC meeting therefore comes across very much as a holding operation until major decisions are taken in August, most notably on whether the Bank of England should adopt forward guidance, and if so in what form.
However, while the MPC were unanimous in agreeing that there should be no more stimulus provided in July, they were also very keen to make it clear that any tightening of monetary policy is a long, long way off.
"It does look impressive that he was able to achieve consensus at his first MPC meeting."