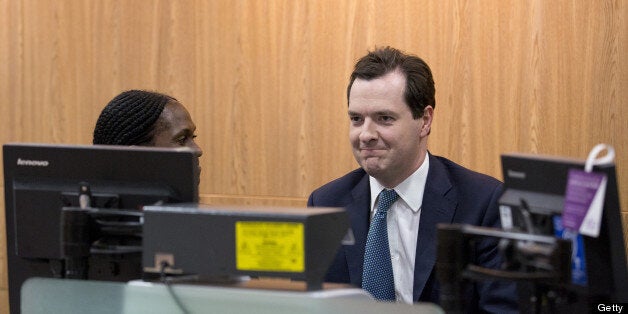 Ministers will need to make an extra £19 billion in spending cuts or tax rises in order to deal with "unsustainable" pressure on the public's finances from spiraling healthcare costs and an ageing population, the government's independent forecaster has warned.
The Office for Budget Responsibility (OBR) said extra savings in the year to April 2019 would be needed, along with the £153 billion in already-announced austerity measures, to ensure debt gets down to 40% of the country's economic output.
If ministers don't follow such a path, the rising cost of pensions and healthcare brought about by an ageing UK population would leave the UK with a £65 billion gap in its finances, the OBR predicts.
Publishing its annual fiscal sustainability report, the OBR said: "It is clear that longer-term spending pressures, if unaddressed, would put the public finances on an unsustainable path."
"Public sector net debt would approach 100% of gross domestic product (GDP) and still be rising."
The state pension cost was set to rise form 5.8% to 8.4% of GDP, while healthcare spending would rise from 7% to 8.8% of GDP, according to the OBR. Long-term social care costs are estimated to rise from 1.3% of GDP to 2.4% of GDP.
OBR chairman Robert Chote said that the extra £19 billion needed to get borrowing back on target could be carried out over the next 50 years rather than in one go.
He said: "Since last year, the underlying deficit and debt path look less favourable. But this and the costs of long-term care reform are likely to be offset by the Government's announcement of additional spending cuts in 2017-18 and savings from the single tier pension.
"That said, there are huge uncertainties around the scale of the challenge and the UK is certainly not alone in confronting it."
Related