David Irving, the Holocaust-denying author, is planning a return to Germany at a lavish fundraising dinner - but Berlin hoteliers have banned him from taking their rooms.
Irving, who describes himself as a historian, had been banned from entering Germany until last March, but plans to return this September to speak at a £70-a-head dinner, at an undisclosed location.
The 75-year-old is renowned for personally reviewing each member of the guestlist when he speaks, checking their political credentials.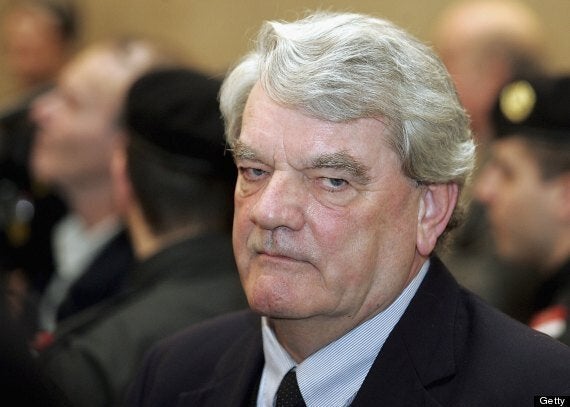 David Irving appears in court before the beginning of his trial
Berlin's hotel and restaurant association has urged its members not to book a room for Irving.
A campaign by Green Party Bundestag member Volker Beck called on hotels not to book a room for the speaker.
The Berlin hoteliers association Dehoga told its members "Please don't give any 'room' to right-wing extremist propaganda."
Most hotels in the capital are members of the association, though smaller B&Bs are not.
Irving had been barred from entering Germany until 2022, but a Munich court accepted his appeal against the ban.
Popular in the Community