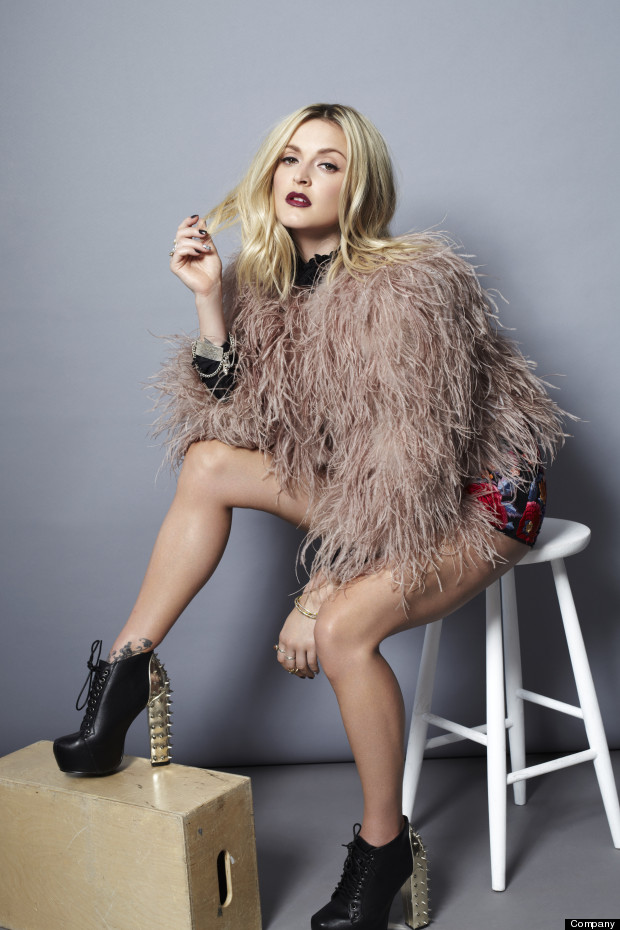 Who? Radio presenter Fearne Cotton

What? A variety of prints and textures in a photoshoot for Company magazine. The photoshoot itself is pretty un-bumpy as far as we can tell (perhaps a combination of clever styling and the pictures being taken quite far in advance of publication) but Fearne is more than happy to chat about impending motherhood.

"I haven't had any weird cravings as I'm still at the sicky stage. I am eating a lot of cheese and bagels but nothing too odd like coal! I am loving being pregnant. It's nice watching your body work its magic."

There was also talk of elasticated waistbands (Fearne isn't a fan):

"I'm not keen on the idea of elasticated waist bands so I'm sticking mainly with clothes I like but in bigger sizes! Maybe I'll have to go a bit more boho but nothing too off the beaten track."

And the revelation that Mama Cotton has never been observed in a flat shoe:

"I've been really lucky because my mum is amazingly cool and still obsessed with fashion. I've never actually seen her in a flat shoe!"

Where? The cover and inside pages of Company magazine which, since you ask, is on sale 8 September.