The Barclays Premier League champions, who have already approached Everton and Barcelona about Leighton Baines and Cesc Fàbregas this summer, are yet to strengthen their squad under the David Moyes reign.
United are long-standing admirers of player of the year Bale, and after executive vice-chairman Ed Woodward flew back to Britain four days earlier than originally planned United have made a firm offer for the Spurs winger, according to the Mirror.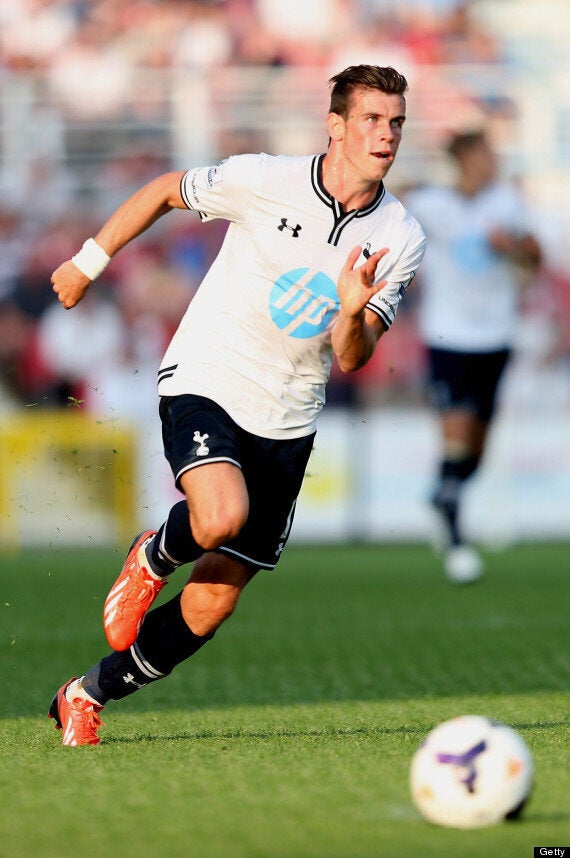 Bale scored in Tottenham's friendly with Swindon on Tuesday
Bale rejected United in 2007 in favour of joining Tottenham, concerned he would have limited opportunities at Old Trafford with Patrice Evra and Ryan Giggs established on the left wing and Nani arriving from Sporting Lisbon.
Regarded as an attacking left-back at the time, Bale made his Lilywhites debut as a left winger at Old Trafford and was excellent, despite Nani scoring the only goal of the game.
Bale, who turned 24 on Tuesday, is open to playing abroad and Real Madrid have not hidden their interest in the Welshman. But Tottenham coach André Villas-Boas last month insisted his prized asset would be staying at White Hart Lane.
According to Woodward, former chief executive David Gill's successor, United have "unlimited funds" to buy a "stellar player" this transfer window.
Moyes has acknowledged United need two central midfielders, but the worrying form of the squad's three wingers last season has seen both Bale and Cristiano Ronaldo linked with transfers to M16.