Oh to be January Jones doing that lounging beside the pool thing in an array of gowns! Think - Gucci, Roland Mouret, Etro, Oscar de la Renta and Lanvin. *Sighs dreamily*.

The Mad Men actress is in this week's edition of Net-a-Porter's digital magazine looking incredible in a shoot by photographer Kurt Iswarienoko.

Not only does she hold her own on the fashion front, but she's also friends with the fabulous Diane Kruger: "We like to go to shows or look online and then fight each other for the best [pieces]."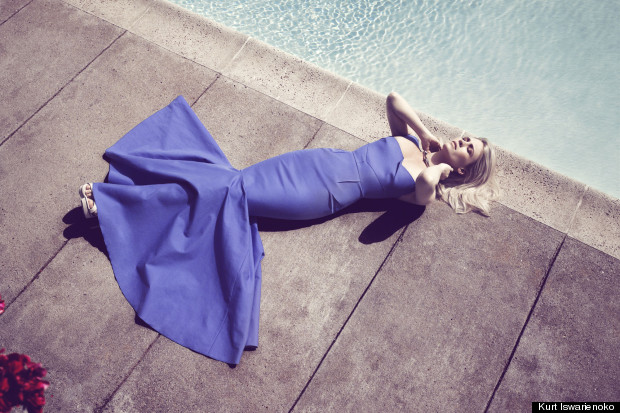 What we love most about January? The mystery. She's classic Hollywood - understated and unassuming. In the interview she said: "As an actor, if people know too many things about you they won't believe you in a certain character."

She went on to explain: "You don't want people to have a preconceived idea of who you are. I don't divulge my sexual preferences. There are parts of your life – no matter what your job – that should remain private. When I was starting out, other actors advised me to keep certain things close to the vest.

"When you become a public figure people want to know everything about you, and then [they] pick it apart – it becomes negative [...] When my son asks those questions, I want him to [hear it from me]. I don't want him to be able to Google it."

Take a look at all the pics in our gallery below and p.s YES you can get your hands on the pieces at net-a-porter.com