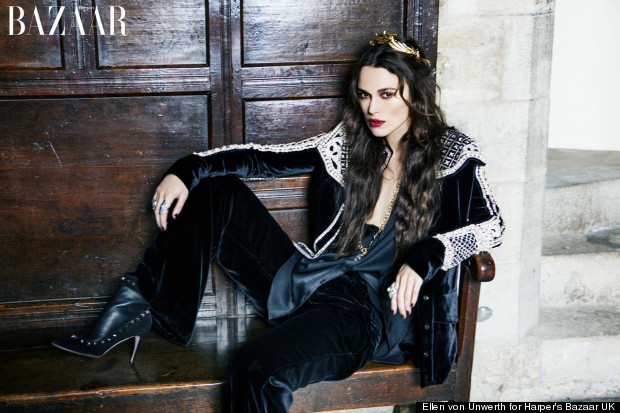 Who? Actress Keira Knightley

Where? The September cover of Harper's Bazaar magazine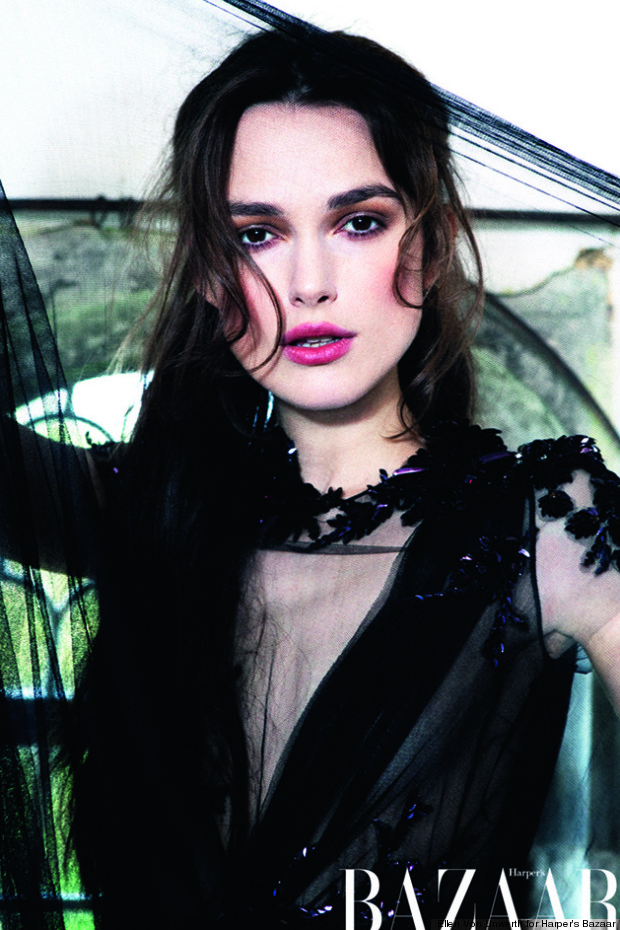 What? Keira's goth-y cover shot is part of a shoot by photographer Ellen Von Unwerth for the magazine ahead of her appearance on movie screens and red carpets thanks landing the title role in Joe Wright's Anna Karenina.

Bonus info: Our favourite quote from the interview? Her description of Jude Law's costume...

"No wonder he kept that hat on... [the make-up and wig] were the worst. Poor f**ker. I'd get to the end of the day, take my make-up and wig off, and I'd look s**t. He'd take the make-up and wig off and look f***ing brilliant. And everyone would say, 'Oh yeah! Good-looking man underneath!"

You can find the full interview in the September issue of Harper's Bazaar on sale Thursday 2nd August. Also available as digital edition.