Laura and Jonny didn't want the same old same old for their wedding. The big day saw guests drinking champagne from the bottle, a groom dressed up to the nines in Prada, a beyond beautiful lace dress and an all-singing, all-dancing reception in a nightclub...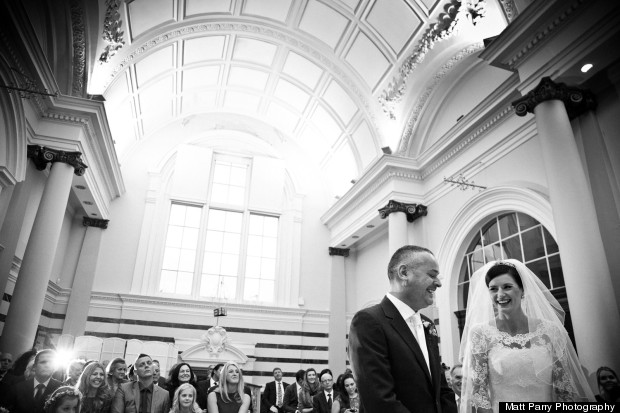 The ceremony
The ceremony was the single most important thing to me, but because we have different religious backgrounds - Jonny is Jewish - we had a civil ceremony but included some Jewish traditions at the reception, including some great Jewish music and dancing.

We didn't want a traditional setting or to get married in a typical hotel but also really wanted to get married locally. We had the ceremony at Sunbeam Studios, a fabulous building that was once the head office for the old Talbot Sunbeam car. The room was stunning, but the venue as a whole set the tone for exactly what we wanted - something slightly different.

The reception
Our reception was at The Supperclub off Portobello Road - a genius find! Great location and venue with a really quirky edge. Once we'd found Supperclub, everything else just fell into place.

Although they host lots events, ours was the first wedding they've held and we could not of asked more of them. They were brilliant to work with, took great care of us and everyone raved about how good the food was - it was really top class. We also used Supperclub performance acts and their expertise and event management just made a brilliant day.

"Paulie" the host was dressed head to toe in purple, we had a man popping out of a balloon and all kinds of craziness. It worked great for the kids too. We had mini burgers, mini pizza's, macaroni cheese and ice cream station. I can't praise the venue enough, they joined in and were very much part of making our day special.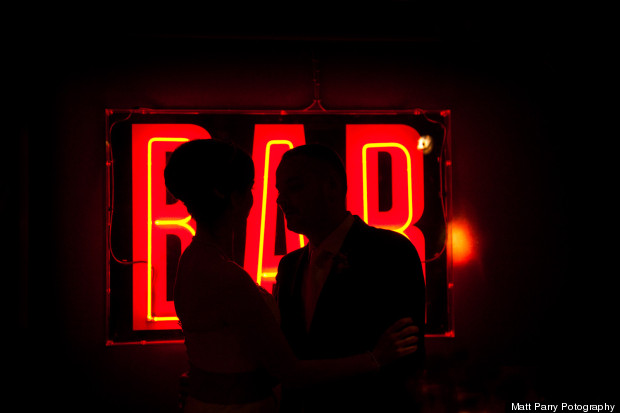 The dress:
I wanted something that looked serious and very classic for the ceremony and always had lace in my mind, but I also wanted something that would work for the unique reception venue we had chosen. I was weary that Jonny hates anything bling or fussy!

The dress was Sassi Holford, to which I added a beautiful lace fitted jacket that buttoned up at the back and looked like it was part of the gown. I added a pale gold sash for the evening to glam the look up once I'd taken off jacket. I felt amazing on the day and the dress was so beautifully made.

The shoes:
I was determined not to spend a fortune on shoes that nobody sees! I found a perfect pair, very pale gold/oyster in colour with sparkly heals that, thankfully, weren't ridiculously high, and I can definitely wear again. They were Stuart Weitzman- and as Jonny paid for them, I didn't break my promise to myself.



Hair and makeup:
I had my hair and makeup done by Lorraine Milligan. She'd done my sister's wedding and, not only is she really talented, but has such a relaxed, fun personality. She has a way of just making everyone feel so calm on the day. I wanted something classic and had a slight Audrey Hepburn style in my mind which Lorraine translated perfectly, with a fabulous hairdo which lasted all day - despite all the crazy partying.

His suit:
Jonny was dressed pretty much head to toe in Prada. One of our friends is a celebrity stylist so I new he was in good hands. He looked super super smart, even if he did spend more money than I did! It was worth it, his suit looked stunning.

The bridesmaids:
I wanted my sister to look and feel glamorous and to not feel all "dressed up like a bridesmaid". We found her dress in Biba, in a really pale champagne/oyster colour which looked stunning on her. She looked fit for the red carpet on the day!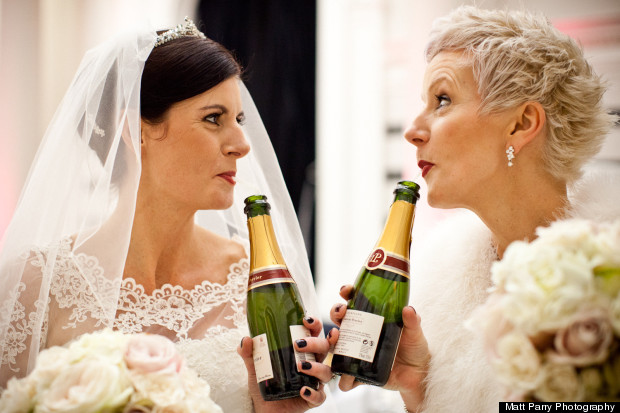 The cake:
We had a fabulous four course menu and The Supperclub produced an amazing array of sweets and delights for later on including macaroon towers, so we only really had a cake because we thought we should!

We wanted to invest our money in the food, wine and entertainment so we brought our cake from M&S (which actually looked very pretty). On the day though, we didn't even see it and totally forgot about cutting it as the party was in full swing from word go. We've no idea what happened to the cake!

The best moment of the day:
The entire day was fabulous, crazy at times and better than anything I could have imagined. One highlight though would have to be "Miss Teri", our drag queen singer at the reception who was just brilliant, totally stole the show and we loved watching the various reactions of our guests.

Everyone just loved it and were up dancing around the tables. AND we were only on starters so it really set the party off early.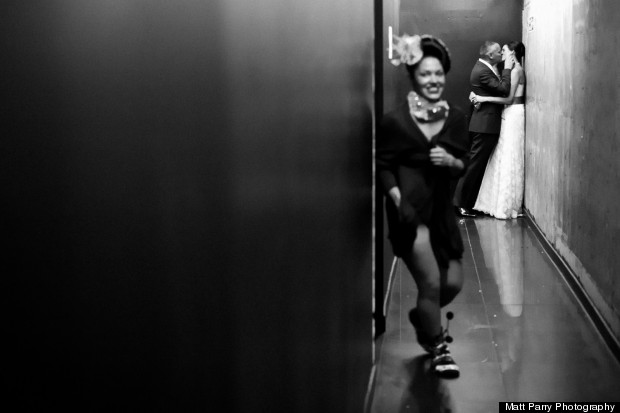 The biggest wedding planning challenge:
Surprisingly in London, the biggest challenge was finding the venue as many of the less obvious venues we looked at wouldn't give exclusive access on a Friday. But we were determined to find somewhere that reflected us and suited our personalities. We had a winter wedding so didn't have to worry about finding somewhere with outside space or the weather!

Laura's advice for brides-to-be:
Honestly, just don't stress about the small stuff. On the day, it just doesn't matter. Invest in the flow of the day and not on lots of little things that no one sees.

AND don't underestimate the importance of a photographer that you relate too. When there is so much going on you do need someone who can take control and who you trust, without Matt Parry, our photographer, taking control of everyone on the day, I would have missed half of what was happening.